50 Podcast Guests - Bringing Exceptional Insights For Podcasting Business
Dive into the vast podcasting universe effortlessly with our curated Podcast Guest Directory.
Each guest adds their special touch through interviews, sharing growth secrets, practical marketing tips, and behind-the-scenes insights on crafting podcasts.
Meet our handpicked crew of 50 Podcasting experts – your go-to source for a wealth of industry wisdom.
Jeff Umbro is a marketing expert and entrepreneur with a strong passion for podcasting. 
He currently serves as the CEO of The Podglomerate, a podcast production company that specializes in creating high-quality podcasts for various clients. 
Drawing on his extensive experience in the marketing and communications industry, Jeff has developed a profound understanding of what it takes to craft successful podcasts that captivate audiences and yield positive results.
Before establishing The Podglomerate, Jeff held the position of Director of Digital Marketing at Goldberg McDuffie Communications.
Joni Deutsch is the Vice President of Podcast Marketing and Audience Development at The Podglomerate. 
With a background in managing podcasts at WFAE 90.7fm, Joni brings a wealth of experience in creating engaging content and building loyal followings. 
Her podcast, "Amplifier," focused on the music scene in Charlotte, North Carolina, showcasing her talent for hosting and producing popular shows. 
Laura Joyce Davis is a lecturer and managing editor at the prestigious Stanford Storytelling Project. 
Her passion for storytelling is evident in her role at Stanford, where she has spent the past six months honing her craft and sharing insights with students. 
Chris Krimitsos is the Chief Creative Officer of Podfest Multimedia Expo, a highly respected figure in the field of podcasting, broadcasting, and audio content creation. 
With years of experience, Chris is an expert dedicated to building a community of like-minded individuals through Podfest. 
He has helped numerous entrepreneurs and content creators elevate their ideas, offering valuable insights and guidance. 
John Kiernan is a prominent figure known for his role as a Theme Song Composer and Director of Original Music and Themes at United Wrestling Network. 
Renowned for creating dynamic and impactful music for wrestling matches, John is a key contributor to the world of professional wrestling. 
Beyond his involvement in wrestling, he is a successful entrepreneur, owning his audio design company, John Kiernan Music. 
Through his company, he collaborates with clients globally, providing custom music and sound design for diverse projects. 
Selly Thiam is a distinguished executive producer, CEO, and founder of AQ Studios, a creative agency specializing in producing compelling audio content. 
With a noteworthy background as an executive director and strategic leader at None on Record, Selly has established herself as a trailblazer in the podcasting industry.
Renowned as an award-winning host and executive producer, Selly leads the AfroQueer podcast, an exploration of the LGBTQ+ experience in Africa. 
Shannon W. Martin is a seasoned communications and public relations executive with a proven track record of making a significant impact. 
In her role as the Director of Communications at the Texas Annual Conference of the United Methodist Church, Shannon takes charge of managing earned media, events, branding, and reputation management.
With nearly six years of dedicated service in this position, Shannon has emerged as an expert in crafting compelling messages and establishing robust relationships with key stakeholders.
Stephanie Fuccio is a dedicated podcast editor and consultant, specializing in assisting global solopreneurs in maximizing their podcast's potential. 
As the founder of Podcast Editing Plus, Stephanie has been deeply involved in the podcasting realm since 2017.
Prior to her venture into podcasting, Stephanie accumulated valuable experience during her three-year tenure on the assessment staff at the British Council.
Naomi Mellor is a versatile individual, excelling as a founder, podcaster, producer, writer, and veterinarian. 
Driven by her passion for storytelling and a dedication to championing women in podcasting, Naomi established the International Women's Podcast Awards. 
Additionally, she is the visionary founder and CEO of The Skylark Collective, a company focused on empowering women in podcasting by fostering community, providing mentorship, and offering valuable resources.
Adam Derus is an experienced marketing manager and co-host of the Experience Milwaukee podcast. 
In his role as Senior Marketing Manager at UKG, he leads the development and execution of marketing strategies for business growth. 
With years of marketing expertise, Adam understands how to create successful campaigns and connect with audiences.
Kate Ahl is a skilled Pinterest strategist and the owner of Simple Pin Media. 
With over nine years of experience, Kate helps small businesses, e-commerce stores, and content creators leverage Pinterest to drive traffic and boost sales. 
Her expertise lies in creating visually appealing Pinterest boards that not only captivate audiences but also convert them into loyal customers.
As a dedicated professional, Kate takes a personalized approach when working with clients.
She actively collaborates with them to develop tailored strategies that align with their unique needs and objectives. 
Jeremy Enns is a seasoned podcast marketing strategist and educator, bringing over a decade of experience to the industry. 
As the founder of Podcast Marketing Academy and the owner of Counterweight Creative, Jeremy specializes in assisting scrappy brands and creators in achieving their next growth milestone. 
He offers expert guidance in podcast production, marketing, and strategy.
Recognized as a respected voice in the podcasting community, Jeremy has established the go-to marketing school for the industry.
Nina Gibson is a skilled SEO expert and visibility coach who successfully transitioned from the corporate world to entrepreneurship. 
With a strong background in SEO, Nina has helped businesses of all sizes enhance their online presence and drive traffic through effective SEO strategies.
Nina's journey started when she left her corporate job to become a stay-at-home mom. 
Motivated by her passion for digital marketing and SEO, she launched her own business as an SEO consultant, earning recognition as the "SEO Expert in Mama Corporate Drop."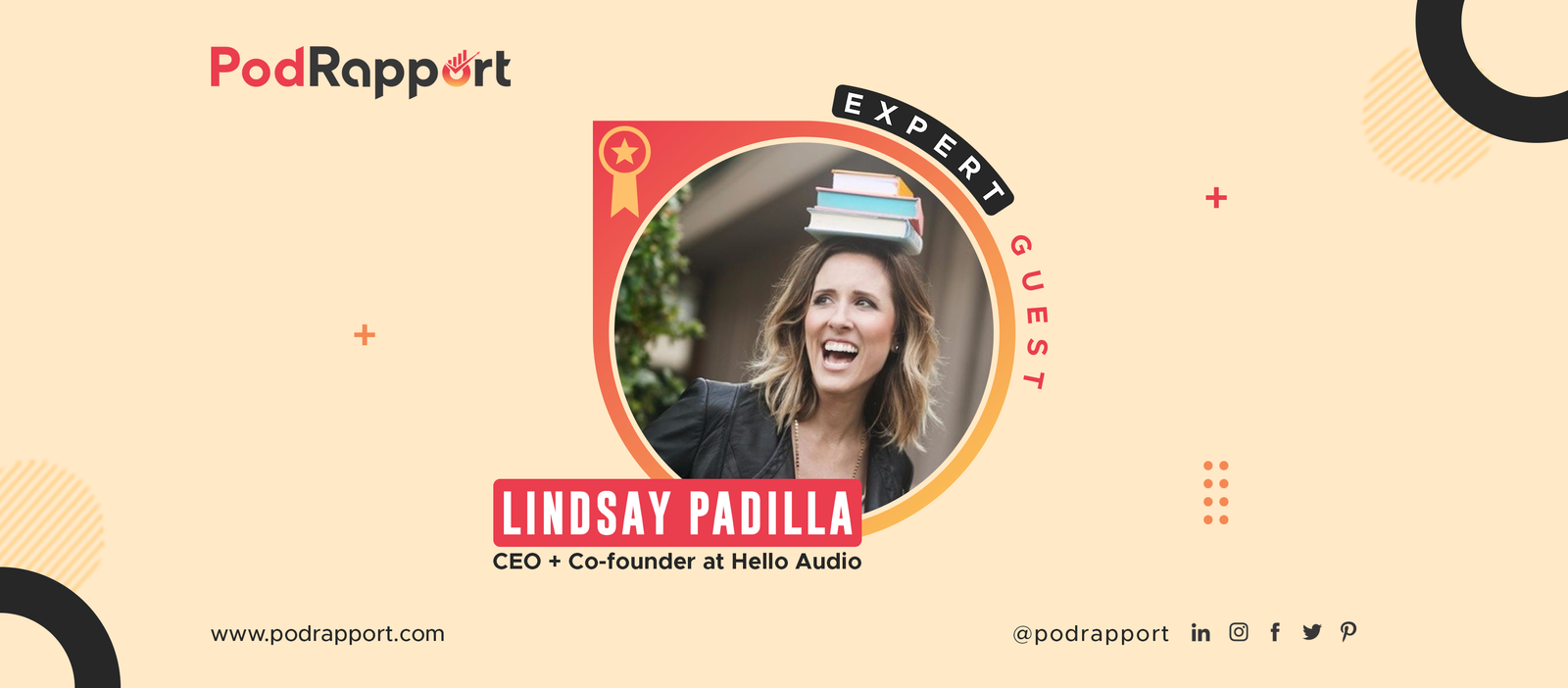 Lindsay Padilla, EdD, is a highly regarded CEO, co-founder, and community leader in the podcasting sphere. 
As the CEO and co-founder of Hello Audio, Lindsay has played a pivotal role in transforming how businesses deliver audio content to their audiences. 
Her innovative approach and unwavering commitment to outstanding customer service have empowered numerous businesses to harness the potential of audio for audience connection and brand growth.
Andrea Mishio is a motivational speaker, storyteller, and teacher who intimately understands the challenges of juggling motherhood, a career, and personal growth. 
With a mission to inspire and motivate other mothers, Andrea encourages them to prioritize their own happiness and pursue their dreams. 
Her work addresses a common struggle among women who often prioritize the needs of others, experiencing feelings of guilt or self-doubt when focusing on personal growth.
Lauren Wrighton is an accomplished podcast strategist and producer who has been instrumental in assisting female business owners in launching successful podcasts since 2017. 
With a rich reservoir of experience, Lauren has played a crucial role in helping numerous podcasters achieve top rankings and expand their audiences. 
Beyond her work with podcasters, Lauren is also committed to empowering freelancers by imparting the knowledge and skills needed to become profitable podcast managers through her renowned program, The Podcast Manager Program.
Sumantha McMahon is a highly experienced business trainer and edu-business mentor with over 15 years of expertise. 
Transitioning from a career as a teacher, Sumantha founded The Tutors' Mastermind, a company dedicated to assisting educators and tutors in establishing and expanding profitable businesses. 
Her mentoring and training programs offer practical and actionable advice, empowering clients to turn their passion for education into successful ventures.
With a focus on business strategy, marketing, and sales, Sumantha has been instrumental in guiding numerous educators to initiate and grow their businesses.
Liz Wilcox is an email marketing specialist, adept at crafting and nurturing email lists to drive sales and elevate brand growth.
Leveraging her extensive expertise in email marketing strategy, copywriting, and automation, Liz stands as a trusted advisor for businesses seeking to establish meaningful connections with their audience. 
She assists clients in developing impactful and engaging email campaigns that break through the clutter and result in conversions.
Danielle Gagnon is a proficient SEO and content marketing strategist with a wealth of experience in the industry. 
As the founder of Elevate Virtual Marketing Solutions, she specializes in enhancing businesses' online visibility and driving traffic through impactful SEO strategies and content marketing campaigns. 
Danielle's expertise has proven instrumental in helping businesses of all sizes attain their marketing objectives. 
Chrissy Nichols is a seasoned professional trainer and coach committed to empowering individuals and businesses to reach their full potential.
Through her venture, The Chrissy Concept, she delivers personalized coaching and training programs aimed at helping clients overcome challenges, acquire new skills, and realize their goals. 
Drawing on years of experience, Chrissy possesses a profound understanding of the essential qualities of successful leadership. 
Paige Friend stands as the creative force behind the popular podcast "The Beach Speaks," showcasing over four years of expertise as a seasoned storyteller. 
Her podcast captivates audiences with a charismatic personality and compelling content. 
Paige's commitment to sharing stories and uplifting others extends to her roles as a valuable member of the Mindful Market marketing team and co-founder of Shift/Co.
Through "The Beach Speaks," Paige encourages listeners to embark on journeys of self-discovery and personal growth by sharing real-life stories and experiences. 
Dan Turchin emerges as a forward-thinking CEO, investor, and board member, driven by a profound passion for artificial intelligence (AI), information technology (IT), and the future of work. 
Over the past three and a half years, he has taken on the role of CEO at PeopleReign, positioning himself at the forefront of a movement aimed at revolutionizing the HR industry through technological advancements.
Dan's expertise is particularly pronounced in the development of AI-driven solutions, empowering companies to make informed, data-driven decisions regarding their employees. 
Pam Uzzell, a seasoned podcast host and documentary filmmaker, explores the healing power of art in her podcast, "Art Heals All Wounds." 
With over 16 years of experience in media, Pam shares inspiring stories of artists, showcasing the transformative potential of creativity. 
As an online course author and mentor, she guides others in unlocking their creativity for healing. 
Pam's impactful work, including the award-winning documentary "The Face of Birth," establishes her as a valuable contributor to the realms of art and wellness.
Jayde Barber, the host of "Students of Mind," delves into the complex interplay of mental health, education, and personal growth on her popular podcast. 
With her engaging interview style and informed research, Jayde provides valuable insights into the challenges students face and offers strategies for navigating them. 
Drawing from her background as a research assistant for the UC Berkeley Language and Cognitive Development Lab, Jayde combines academic expertise with a passion for promoting mental wellness and academic success among young people.
Lena Lekkou, head of the web department at SAE Creative Media Education, is a skilled and versatile multidisciplinary designer. 
Her passion for design and technology is evident in her impactful work, where she consistently delivers high-quality design solutions for diverse clients.
As the host of the "Life of Dev" podcast, Lena shares valuable insights into the realms of web development, design, and technology, offering guidance to aspiring designers and developers.
Jennifer Fink is an adept podcast host and producer driven by a passion for assisting others. 
Through her podcast, "Fading Memories," Jennifer provides a valuable resource for those caring for individuals with Alzheimer's disease, offering insights, advice, and support. 
Boasting over five years of experience in podcast production, Jennifer excels in audio editing, scripting, and conducting insightful interviews.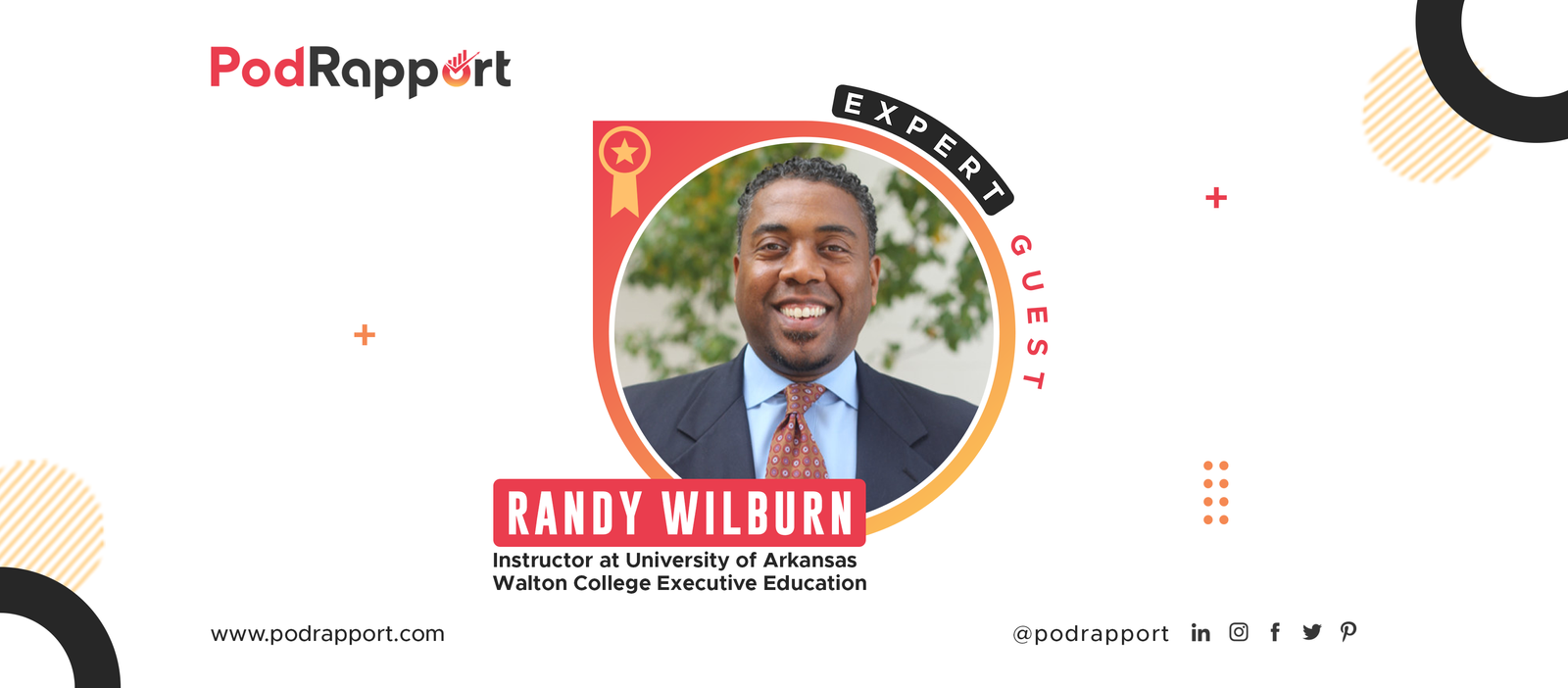 Randy Wilburn is a skilled instructor, consultant, and seasoned podcaster, driven by a passion for leadership, communication, and storytelling. 
In his role as the Chief Encourager of Encourage Build Grow, LLC, Randy is dedicated to empowering individuals and businesses to achieve their goals and unlock their full potential. 
Additionally, he serves as an instructor at the University of Arkansas Walton College Executive Education, where he imparts his knowledge and expertise to the next generation of leaders. 
Matt Cundill boasts over 15 years of experience in the media industry, showcasing his talents as a voice-over artist, radio producer, and podcast expert. 
The owner of The SoundOff Media Company, Matt leverages his extensive expertise in podcast production and strategy to assist numerous clients in successfully launching and expanding their podcasts. 
Alongside his work at The SoundOff Media Company, Matt is a highly sought-after speaker and consultant, sharing valuable insights about the podcast industry with audiences throughout North America.
Manny Faces is a highly respected journalist, speaker, and podcast producer known for his passion for the power of Hip Hop.
As the founding director of The Center for Hip-Hop Advocacy, Manny is a leading advocate for the positive impact of Hip Hop on society.
His recognition extends to his role as an award-winning producer and editor of various podcasts, including "News Beat," "The NY Hip Hop Report," and "The Manny Faces Show."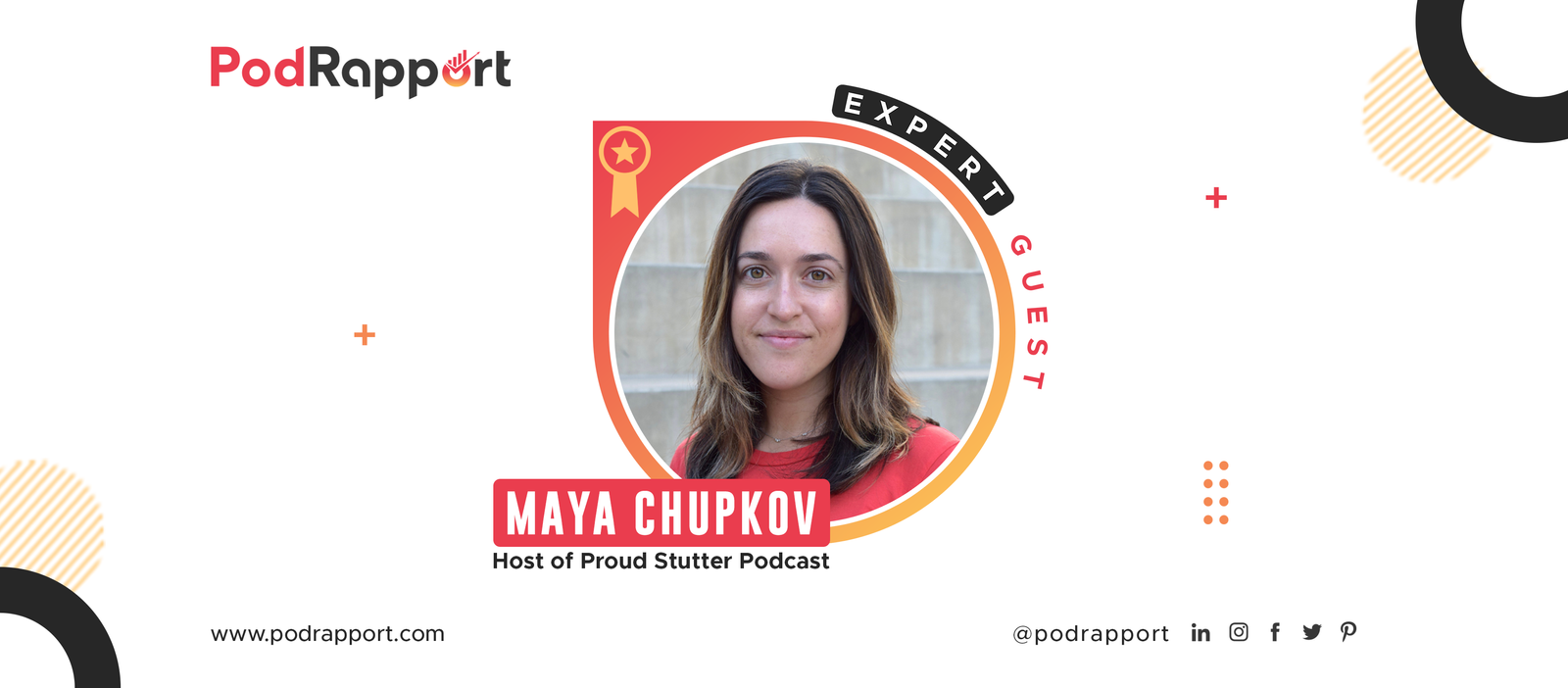 Maya Chupkov is an accomplished journalist, policy expert, and advocate for stuttering awareness. 
With over a decade of experience, Maya currently serves as the Media & Democracy Program Manager at Common Cause, where she focuses on promoting media accountability and transparency.
Prior to this role, she held the position of Director of Strategic Communications and Outreach at the California Public Utilities Commission, overseeing the agency's public relations and outreach efforts.
Josh Elledge is a seasoned entrepreneur, podcaster, and media expert with extensive experience in the industry. 
As the founder and CEO of UpMyInfluence.com, he empowers entrepreneurs to enhance their influence and authority through strategic media exposure. 
Additionally, Josh is the founder and CEO of SavingsAngel, a successful consumer savings company established in 2007.
With a podcasting career dating back to 2007, Josh is a veteran in the field. 
He has launched multiple podcasts, both as a host and a guest on various shows, sharing his insights on entrepreneurship, personal finance, and media exposure. 
Micy (Yuhui) Liu is a skilled data analytics professional specializing in real estate investment. 
With over five years of industry experience, Micy is dedicated to sharing her knowledge with others. 
She serves as the host of the American Dream Builder & Investor Podcast, where she provides insights and strategies for success in real estate investing.
Steve D. Sims is a renowned speaker, coach, and creative disruptor with over 15 years of experience as CEO of SDSims. 
He helps individuals and businesses build impactful relationships for success. 
As a global speaker, Steve inspires audiences on topics like entrepreneurship and networking. 
He also hosts a successful podcast, offering practical advice on leveraging relationships for success in business and life.
Nate Bailey is a former US Army Officer turned entrepreneur, motivational speaker, and leadership coach. 
With over six years of leadership training and coaching experience, he is the founder of Championship Leadership. 
Nate is dedicated to helping high-performing entrepreneurs create a roadmap to ultimate leadership and achievement in all areas of life and business. 
He offers customized coaching services, leveraging his military background and deep understanding of leadership to help clients succeed.
Emma Powell is a successful commercial real estate investor, featured in top publications such as Business Insider, Best Ever, and Bigger Pockets. 
As the owner of Highrise Group, she has earned a reputation for expertise in real estate investing and achieving outstanding results for clients. 
Specializing in commercial properties, Emma has been part of high-profile real estate deals, catering to individual investors and large corporations.
Ashish Sanan is a data-driven real estate investor and co-founder of Wealthy Mind Investments. 
Committed to helping busy professionals create wealth through passive investing in commercial real estate, he shares his knowledge and expertise to assist others in achieving their financial goals. 
Ashish's data-driven approach, coupled with extensive knowledge of market trends and analytics, allows him to identify and evaluate investment opportunities precisely. 
Ann Carden is a Strategic Business Consultant with over 13 years of experience, specializing in assisting B2B consultants, coaches, and experts in growing their businesses. 
In her role as the CEO of A. Carden Inc., Ann has become a trusted advisor and mentor in the industry, helping clients achieve financial goals by attracting higher-paying clients and increasing monthly revenue. 
She extends her expertise through books, seminars, and coaching programs.
Angie Trueblood is a Podcast Guesting Expert and the founder of The Podwize Group. 
With over 5 years of experience, Angie specializes in helping clients grow their businesses through podcast guesting and audience relationship building. 
As the host of the Go Pitch Yourself podcast, she shares her expertise on the art of podcast guesting, offering valuable tips and strategies for individuals and businesses aiming to enhance their brands and visibility. 
Julie Holly is a performance coach, passive real estate investor, speaker, podcast host, and writer/teacher at JulieHolly.Com. 
She is passionate about helping people achieve freedom through coaching and investments, sharing her knowledge and experience to assist others in reaching their financial goals. 
As the founder of Three Keys Investments, LLC, Julie specializes in strategic investments in real estate.
Sarah St John is an entrepreneur, podcast host, and the founder of the Podcast Resource Directory. 
With a passion for assisting entrepreneurs in building and growing their businesses on a budget, Sarah is dedicated to providing valuable resources and insights to her audience. 
As the host of the Frugalpreneur Podcast, Sarah shares her expertise on topics such as marketing, branding, and productivity, offering actionable tips and strategies for entrepreneurs looking to maximize their resources and achieve their business goals.
Danielle Hayden is a Certified Public Accountant and co-founder of Kickstart Accounting, Inc., where she serves as CEO. 
With over 8 years of experience in her role, Danielle is committed to assisting small business owners with their accounting needs.
As a CPA, Danielle brings extensive knowledge and expertise to her clients, providing them with the tools and guidance essential for business growth. 
Her focus on financial education empowers clients to make informed decisions, ensuring long-term success.
Kevin Chemidlin is a seasoned podcaster and podcast coach with a passion for assisting entrepreneurs and creators in realizing their podcasting ideas. 
Serving as the Podcaster and Podcast Coach at Grow The Show and the Founder/Managing Producer of Cue9 Podcasts, Kevin brings nearly three years of experience to his coaching role.
In his position at Grow The Show, Kevin has collaborated with diverse entrepreneurs, guiding them to enhance their podcasting skills. 
He provides valuable insights and resources to help clients craft compelling content, expand their audiences, and attain their podcasting objectives.
Heather Osgood is an expert in podcast advertising, known for founding True Native Media, a leading podcast representation agency. 
With over a decade of experience in media sales, Heather is a recognized figure in the podcasting industry, helping both brands and podcasters navigate the complexities of podcast advertising.
As a Forbes Podcasting Member Leader in the Agency Council, Heather is dedicated to assisting clients in achieving their goals through effective and impactful podcast advertising campaigns.
Recently, she has also launched The Podcast Broker, a platform simplifying the process for advertisers to connect with the right podcasters, streamlining podcast advertising.
Andrea Liebross is a dedicated business coach for entrepreneurs, serving as the CEO of Andrea Liebross Coaching. 
With over four years of coaching experience, Andrea is passionate about helping entrepreneurs build their path to freedom and establish lasting success.
Through her coaching programs, Andrea supports entrepreneurs at various stages of their business journey, providing guidance from startup to scaling. 
Her coaching approach centers on encouraging clients to commit to their goals, take action, and embrace unapologetic ambition.
Melissa Morris is a seasoned project manager and operations expert with over 7 years of experience in the agency field. 
As the founder of Agency Authority, she specializes in assisting agencies in optimizing their processes, enhancing profitability, and attaining their business objectives.
Leveraging her expertise, Melissa has played a pivotal role in helping numerous agencies refine their operations, resulting in heightened efficiency and increased profitability. 
Her array of services encompasses project management, process improvement, team management, and the development of business strategies.
Melanie Lippman is a seasoned fashion entrepreneur with over 9 years of experience in the industry. 
In her role as the Founder and CEO of Melanie Lippman Style Consulting, she has been instrumental in helping individuals and businesses enhance their image and brand through the lens of fashion. 
Melanie's expertise in the world of fashion, coupled with her keen eye for style, has established her as a trusted advisor and leader in the industry.
Shanice Miller is the President of Taskly Group, a company dedicated to helping businesses increase revenue and optimize efficiency. 
With over 6 years of industry experience, Shanice is an expert in streamlining processes and boosting overall performance. 
Her passion for guiding businesses to success and commitment to excellence have established her as a respected leader. 
In her role at Taskly Group, Shanice continues to inspire businesses to thrive in today's competitive marketplace.
Jordan King is a seasoned entrepreneur with over 10 years of experience in online business. 
As a serial entrepreneur and marketing and operations expert, Jordan applies his wealth of experience to help clients scale their businesses effortlessly.
Throughout his entrepreneurial journey, Jordan has achieved significant milestones.
Including publishing a book, founding multiple businesses, launching a top 100 podcast, successfully selling a brand, and rapidly growing a multiple-six-figure agency within a year.
His company, Easy Scaling, specializes in strategic business consulting paired with hands-on execution for female coaches and online service providers.
The aim is to assist them in building sustainable and enjoyable businesses.
Taran Conwell, known as undomesticmom, is a millennial mom podcaster dedicated to acknowledging and validating the challenges of motherhood. 
Her podcast serves as a platform for sharing personal experiences and providing daily empowerment reels, aiming to inspire fellow moms to maximize their free time. 
Taran empathizes with the difficulties of juggling motherhood alongside other responsibilities, striving to create a supportive community for moms.
Krystal Proffitt is a dedicated content strategist and digital creator on a mission to empower others in confident content creation.
Leveraging her extensive experience in podcasting, YouTube, and various platforms, Krystal has developed a wealth of knowledge and skills in content creation. 
Her passion lies in sharing this expertise with others, helping them produce high-quality content that resonates with their audience.
Krystal's commitment to empowering creators is evident in her guidance on optimizing content for different platforms and reaching a wider audience.
Boost Your Audience with Expert Guests:
Bringing guests onto your podcast is like hitting the audience growth jackpot.
When these experts share their podcast experience, their followers and fans become curious and tune in – it's like getting a bonus audience!
By featuring guests, you're not just talking to your listeners; you're reaching their listeners too. 
It's a fantastic way to expand your audience effortlessly.
While you're expanding your audience with podcast expert guests, explore our Guest Directory for even more potential collaborators.
To ensure your podcast resonates with even more ears, the next move is to get it listed in the Podcast Directory.
Enhance Your Visibility by Listing Your Podcast in Our Podcast Directory!
When your podcast is part of our directory, it becomes effortlessly discoverable. 
It's like ensuring your podcast is visible to anyone searching for the topics you discuss.
Craft an Appealing and SEO-Friendly Podcast Profile:
A visually appealing podcast profile is like making a great first impression.
When it looks inviting, it captures attention, prompting people to stop and explore your podcast.
Optimizing it for SEO ensures that search engines understand your podcast's essence, leading to more listeners discovering your podcast when they search for related topics.
Expand Your Listener Base with PodRapport:
PodRapport serves as a connector, bridging podcasters and listeners seamlessly. 
Being part of this platform opens the door to a fresh group of potential listeners. 
Those on PodRapport can effortlessly discover your podcast, bringing in more listeners to enjoy your podcasting journey. 
It's like extending your reach and welcoming new fans to join your podcasting adventure.
Attract Experts to Elevate Your Podcast:
Inviting experts to your podcast is a treasure trove of value. 
Their valuable insights enrich your podcast, making it even more engaging. 
What's intriguing is that these experts often have their dedicated followers. 
When they feature on your podcast, their followers might become curious and start tuning in. 
It's a collaboration that benefits both you and your expert guests, creating a win-win situation for everyone involved.
Attract Podcast Sponsors for Enhanced Support:
As your podcast gains popularity and builds a dedicated listener base, it becomes an appealing platform for sponsors. 
These sponsors are eager to align with your podcast, providing crucial support and resources to elevate your podcasting journey. 
Their backing empowers you to improve your podcast, create compelling episodes, and engage your audience even more effectively.
Showcase Guest Highlights for Maximum Impact:
Highlighting your podcast guests is like presenting your all-star lineup. 
Conversations with these remarkable guests can attract new guests interested in joining your podcast. 
Moreover, listeners can look forward to hearing from these notable personalities, adding an extra layer of excitement to your episodes.
Feature Sponsor's Banner Ads for Visual Impact:
When sponsors come on board, they may want to showcase their ads during your podcast. 
Think of it as having eye-catching billboards in a bustling area – they capture attention. 
This introduces your audience to products or services they might find intriguing.
Step into the Spotlight as a Podcast Guest (unless you're a direct competitor😉):
If you're not a direct competitor, taking the guest seat on podcasts is a fantastic opportunity to share your expertise.
Our podcast listicles and guest directories act like treasure maps, guiding you to podcasts where you can be featured.
It's a win-win – you get to showcase your knowledge, and the podcast gains valuable content.
Whether you're an industry expert or bring a unique perspective, this is your gateway to becoming a sought-after guest.
You can register yourself in our Guest Directory to access even more opportunities.
Unleash the Power of PodRapport's Expert Guest List:
Discover the advantages of tapping into PodRapport's expert guest list for your podcast. 
Immerse yourself in a curated collection of insightful voices that can elevate your content and captivate your listeners, enriching your entire podcasting experience.
Curated Experts for Your Podcast:
Benefit from a carefully selected assembly of expert guests perfectly aligned with your podcast's themes. 
Each guest is chosen to bring valuable insights and diverse viewpoints, enhancing your audience's podcasting journey.
Effortless Guest Booking with PodRapport:
Bid farewell to time-consuming research and guest outreach. 
With PodRapport's expert guest list, you'll regain precious time to focus on creating compelling podcast episodes that resonate seamlessly with your audience.
Save Time and Simplify Booking with PodRapport:
No more endless guest searches. With PodRapport's expert guest list, you'll have more time to create captivating podcast episodes.
Booking guests is a breeze with PodRapport's easy platform. 
No complicated schedules, just focus on creating great episodes.
Have Any Recommendations?
Do you have a podcasting expert or a remarkable guest in mind who deserves recognition on our list? 
We want to hear your thoughts!
If you know of outstanding podcast guests or industry experts perfect for our list, your input is invaluable.
Your recommendations will enrich our podcasting community.
Contact us for your recommendations.
Thank you for being part of this journey. We're excited to witness your podcast thrive and grow. 
Best of luck! May your podcasting adventure bring growth, engagement, and valuable connections.