50 Marketing Podcast Guests - Bringing Exceptional Insights
Explore a Wealth of Marketing Wisdom in Our Extensive Podcast Guest Directory.
Each guest brings their unique expertise to life through captivating interviews,
where they delve into marketing strategies, actionable insights for success, industry trends, and much more.
Meet our handpicked selection of 50 marketing podcast experts, all here to enrich your marketing journey with their expertise.
Paul Ince is a distinguished marketing consultant who specializes in empowering organizations to drive lead generation through captivating content. 
With a strong presence in the marketing arena, he has solidified his reputation as a noteworthy figure, renowned for his roles as a presenter, host, and speaker.
Paul is the visionary behind LikeMind Media and MarketEd.Live, where he has harnessed his expertise to foster fruitful collaborations with a wide array of businesses and brands. 
His core proficiency lies in breathing life into their content and adeptly conveying the unique value propositions that make them truly exceptional.
Melanie Deziel is a prominent speaker and author renowned for her specialization in unlocking creativity. 
Her expertise revolves around inspiring and guiding individuals and teams to harness their innate creative capabilities,
enabling them to uncover innovative solutions and achieve their goals.
Notably, Melanie Deziel holds the position of Co-Founder and Chief Learning Officer at Creator Kitchen,
a role that reflects her commitment to nurturing creativity and fostering a culture of innovation.
Michael Barber is a marketing leader who has earned recognition as one of the top 50 marketers globally. 
Currently, Michael holds the position of Vice President of Marketing at Charter School Capital, where he plays a pivotal role in the organization's marketing endeavors. 
Additionally, he is a member of 1820 Investment Group, LLC, further demonstrating his involvement in various professional ventures.
He is celebrated for his fearless and innovative marketing strategies, which have made a significant impact on the industry.
Jenn Herman is an Instagram expert, renowned international speaker, and accomplished social media strategist. 
Her expertise in the realm of Instagram marketing is widely recognized, but her knowledge extends to various other social media platforms as well.
She serves as a valuable board member for Social Media Pulse, actively contributing her insights to shape the organization's strategies and initiatives. 
Her contributions encompass not only social media marketing but also strategic planning and a comprehensive understanding of
how social media impacts organizations on a broader scale.
Jay Acunzo is a highly sought-after figure in the world of business storytelling, renowned for his skills as an author, podcaster, and creator. 
His primary mission is to assist individuals and organizations in crafting meaningful, purpose-driven narratives that resonate with their audiences.
One of Jay's notable achievements is his role as the host of the immensely popular podcast, "Unthinkable." 
Through this podcast, Jay provides a platform for creators to share their unconventional and
often audacious choices that have resulted in the creation of refreshingly original and impactful work.
Throughout his career, Jay has made significant contributions to the field of content marketing. 
He has occupied key editorial and marketing positions at various tech startups and prestigious brands, including Google and HubSpot.
May Habib is an accomplished entrepreneur and business leader.
May Habib is known for her role as the co-founder and CEO of Writer, an innovative generative AI platform tailored to the unique needs of businesses and teams.
Before embarking on her entrepreneurial journey with Writer, May Habib held the prestigious position of Vice President at one of the world's largest sovereign wealth funds.
Her diverse experience and exceptional leadership have positioned her as a respected figure in both the technology and investment sectors.
Alexander Ferguson is an accomplished entrepreneur and marketing expert who currently serves as the co-founder and Chief Marketer of TeraLeap.
In his pivotal role as Chief Marketer at TeraLeap, Alexander takes the lead in driving marketing initiatives.
Beyond his contributions to TeraLeap, Alexander is a seasoned video podcast host and a dedicated technology enthusiast known for his work with the UpTech Report. 
His extensive expertise in marketing and technology makes him a valuable asset in the dynamic world of business and innovation.
Brooke B. Sellas is an accomplished professional and the Founder and Chief Executive Officer of B Squared Media. 
With more than 11 years of industry experience, she has solidified her position as a respected authority in the fields of social media listening,
community management, customer care through social media, and the broader digital customer experience.
She personally provides every lead with a complimentary consultation,
underlining her commitment to fostering meaningful connections and delivering tailored solutions to her clients. 
Her dedication to excellence in digital customer engagement and social media strategy has made her a notable figure in the field.
Arsen Avakian is a seasoned entrepreneur and accomplished business leader who holds the position of CEO and Founder at Cooler Screens.
He is also recognized as the Founder of Argo Tea. 
Throughout his career, Arsen has made substantial contributions to the consumer packaged goods (CPG) and hospitality sectors,
leaving a lasting impact on both industries.
Prior to establishing Cooler Screens, Arsen Avakian founded Argo Tea in 2003. Under his leadership,
Argo Tea grew to become a globally renowned CPG tea brand and the largest tea café chain in the world.
Through Argo Tea, he successfully introduced high-quality teas and a distinctive café experience to consumers on a global scale.
Paul Flaharty is a seasoned professional with a career spanning more than twenty years in the staffing industry. 
Currently, he holds the position of District President at Robert Half, a well-established global staffing firm. 
Throughout his career at Robert Half, Paul has taken on various roles and responsibilities,
consistently achieving outstanding results and making valuable contributions to the company's success.
Paul's tenure with Robert Half commenced in 2005 when he joined the Wall Street office as a Division Director for Robert Half Technology (RHT).
Quinn Campbell holds the position of Vice President of Growth at Sky Mavis.
Sky Mavis is a leading web3 technology company recognized for its development of the immensely popular NFT (non-fungible token) game, Axie Infinity. 
In his role, Quinn has made remarkable strides in the web3 industry.
One of his notable achievements includes securing the very first approval from Google Play for a game that is blockchain-connected and incorporates NFTs. 
This significant milestone not only showcased his expertise but also opened doors for further advancements and innovations in the blockchain gaming space.
Ryan Kumar is a versatile entrepreneur with a wide-ranging background encompassing NFTs, engineering, content creation,
cultural endeavors, motivation, technology, sales, and marketing. 
His overarching mission is to empower content creators to monetize their creations at scale by leveraging NFTs (non-fungible tokens),
decentralized technology, and the Web3 ecosystem.
One of Ryan's notable accomplishments is his co-founding, building, and scaling of a multi-million dollar jewelry startup.
His diverse skill set and extensive network have positioned him as a prominent figure in various industries.
Sierra Reed is a Vice President and the Director of Social Strategy at Digitas North America,
where she brings a wealth of experience in digital marketing and related fields. 
Sierra is known for her proactive and solution-focused approach to her work. 
Her extensive skill set and in-depth knowledge of the digital marketing landscape make her a valuable asset in the industry. 
Her high motivation, boundless energy, and commitment to success drive her to excel in her role at Digitas North America.
Laura Mesa is an accomplished marketing leader with a strong background in product marketing, community building, and brand engagement. 
With 15 years of experience in the field, she has become known for her expertise in developing and managing audience-centric teams,
programs, and products that drive meaningful and sustainable business outcomes.
In her current role as the Vice President of Marketing and Community at Product Hunt.
Laura is responsible for leading various facets of the organization, including marketing, content, programs, and product operations. 
Kevin Villatoro is a professional with a diverse skill set, specializing in strategic partnerships, NFT creation,
and expertise in media and Web3 technologies. 
He holds a Bachelor of Business Administration (BBA) in Finance and a BBA in Information Systems from the University of Texas San Antonio.
With over a decade of experience in digital marketing and advertising, Kevin has developed a deep understanding of the industry. 
Currently serving as the Director of Global Partnerships at dentsu Media,
he plays a key role in establishing and implementing partnerships with brands and agencies within the metaverse.
Michael Liu holds the position of Senior Vice President and Head of Innovation at dentsu Media/Carat US. 
In this role, he leads the company's Innovation practice, where he works closely with clients and teams to develop innovative strategies
that enable brands to thrive in the ever-changing consumer landscape.
Michael's expertise spans a wide range of areas, including emerging trends, youth culture, gaming, nascent technology,
branded content, data-driven solutions, and the impact of decentralized experiences.
Avery Akkineni serves as the President of Vayner3, a consultancy that was established in 2021 as part of VaynerX,
founded by serial entrepreneur Gary Vaynerchuk. 
Vayner3 has a clear mission: to provide guidance to some of the world's largest enterprises
as they navigate the evolving landscape of connected consumer behavior and the emergence of Web3 technologies. 
In this role, Avery Akkineni is deeply involved in strategic initiatives related to emerging technologies, the development of Web3 programs, and the creation of immersive digital experiences. 
Kelly Poquiz Burke is a highly skilled brand marketer, keynote speaker, and the founder/host of the Career Slay Podcast. 
With a career spanning over 12 years, she has cultivated a deep passion for business and a strong affinity for the creative process.
Kelly's professional journey has taken her through both agency and client-side environments,
where she has consistently demonstrated her ability to craft effective marketing strategies and communication plans.
Her experience covers a broad spectrum of industries, including Business-to-Business (B2B), Consumer Packaged Goods (CPG), financial services, Quick-Service Restaurants (QSR), and retail. 
Stacy Wakefield is a seasoned strategic product marketing and marketing executive with a proven track record of driving growth and success for businesses. 
Throughout her career, Stacy has consistently showcased her proficiency in implementing impactful marketing strategies. 
Her expertise spans a wide range of areas, including sales and customer acquisition programs, as well as promotional initiatives.
These efforts have consistently delivered substantial improvements in revenue and market share for the companies she has worked with.
Kate Brady is the Global Head of Next Gen DTC Connections & Innovation at PepsiCo. 
She has garnered recognition for her achievements, including being named among the BI 40 under 40 and a 2019 Women to Watch in Marketing. 
In her position, Kate holds responsibility for spearheading media innovation and forging strategic partnerships across PepsiCo's various North American and global business units. 
These units encompass well-known brands such as Pepsi Beverages, Frito-Lay, Gatorade, Quaker, and Tropicana.
Mark Harper is a seasoned marketing and operations executive who boasts more than two decades of experience in the media and entertainment industry. 
Presently, he holds the position of General Manager at Recurrent Ventures. 
In this capacity, Mark is entrusted with steering strategic growth development and its effective execution within the Military and Defense vertical. 
His role encompasses overseeing both the editorial and business operations of notable entities such as Task & Purpose, We Are The Mighty, and The War Zone.
Lara Hood Balazs is an accomplished executive holding the positions of Executive Vice President, General Manager, and Chief Marketing Officer. 
Her career is marked by extensive experience in multinational businesses and brand building, making her a highly recognized figure in the marketing and communications field. 
Lara has consistently demonstrated her ability to drive transformational growth and possesses strong expertise in various aspects of business,
including P&L management, brand management, marketing technology, and full-funnel marketing. 
These skills and her notable track record underscore her strategic leadership and contributions to her organization's success.
Brian O'Kelley is a distinguished entrepreneur and executive who currently holds the role of Co-Founder and CEO at Scope3. 
His leadership at Scope3 is focused on leading the charge in decarbonizing the media and advertising industry.
Throughout his career, Brian has consistently demonstrated a remarkable ability to create and develop companies that have played pivotal roles
in shaping and leading multi-billion dollar categories. 
He co-founded and served as CEO of AppNexus, a company that was later acquired by AT&T for $1.6 billion in 2018.
Prior to that, he co-founded Waybridge, a supply chain technology firm, and held the position of Chief Technology Officer (CTO) at Right Media.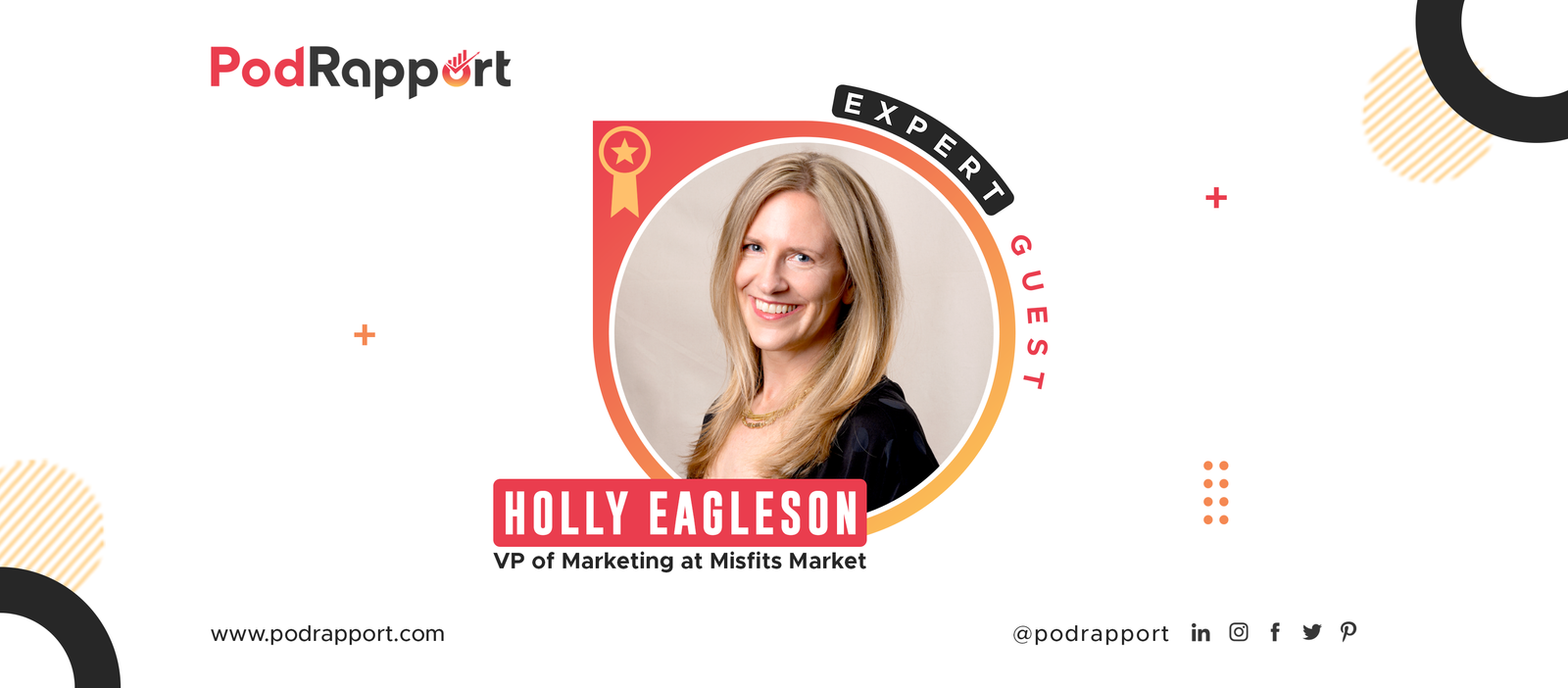 Holly Eagleson is an accomplished marketing professional currently serving as the VP of Marketing at Misfits Market. 
With over 15 of experience in both editorial and marketing roles, Holly has worked with some of the most well-known names in both print and digital media.
Her career journey began in 2001 when she started as an assistant editor at Self magazine. 
Over the years, she rapidly advanced in her career. 
By 2003, she was already the features editor at Seventeen magazine,
where she led a team of writers and editors responsible for generating original content and adapting material for the magazine's website.
Mary (Koelbel) Engle currently holds the position of Executive Vice President of Policy at BBB National Programs.
BBB National Programs is a nonprofit organization dedicated to fostering trust, innovation,
and competition in the marketplace through self-regulation, dispute resolution, and various programs. 
She assumed this role in February 2020.
Lynette Picconi-Kaylor is currently the Senior Vice President and Head of North American Sales at FuboTV.
This position she assumed in August 2022. 
In this role, she plays a pivotal role in driving sales and cultivating valuable relationships with clients and key alliances in the highly competitive streaming industry.
Lynette's professional expertise spans a wide range of areas, including business development, complex sales,
brand and market strategy, account management, online and print advertising, project management, and partnership negotiation.
David Cohen is the Chief Executive Officer (CEO) of the Interactive Advertising Bureau (IAB).
IAB is a prestigious industry association representing the digital advertising and media community. 
His extensive experience in the marketing and media communications industry, particularly in the realm of digital media, makes him a prominent figure in the field.
Throughout his career, David Cohen has collaborated with some of the world's leading global marketers,
including Coca-Cola, Johnson & Johnson, Sony, Microsoft, Amazon, MasterCard, L'Oréal, Verizon, and many other esteemed brands.
A. Toby Espinosa serves as the Vice President of DoorDash Ads, a position he has held since becoming a part of DoorDash in June 2015.
His career at DoorDash has been marked by versatility and growth, beginning in business development and gradually taking on more significant roles. 
At present, his primary focus is on the expansion and development of DoorDash Ads, an advertising platform integrated within the DoorDash ecosystem.
Before joining DoorDash, Toby worked in finance, where he was responsible for making capital allocation decisions within an investment office.
Jamie Barnard serves as the CEO of Compliant, a company specializing in privacy technology for the digital marketing industry.
With a solid foundation in data ethics, digital policy, and regulation,
Jamie is committed to advancing privacy compliance and promoting ethical practices within the digital marketing space.
Throughout his career, Jamie has amassed extensive knowledge in various domains of digital marketing. 
This includes digital innovation, advertising technology (adtech), digital commerce, and social media marketing. 
Marty Krátký-Katz has a wealth of experience, having spent over a decade building and growing businesses from the ground up,
assuming a range of roles and responsibilities along the way.
In 2015, Marty co-founded Blockthrough and has been serving as its CEO. 
Blockthrough is a prominent player in the field of adblock monetization and user-centric advertising technology. 
The company specializes in assisting publishers in monetizing their adblock users in a considerate and effective manner,
allowing publishers to maintain a respectful and profitable relationship with their audience.
Vanessa Van Edwards is a renowned bestselling author, speaker, and the founder of People School. 
In her role as the Lead Investigator at Science of People, she specializes in delving into the intricacies of human behavior
and applying scientific research to enhance interpersonal communication and leadership abilities.
Vanessa has authored several bestselling books, including "Captivate: The Science of Succeeding with People" and "Cues: Master the Secret Language of Charismatic Communication." 
Her books have achieved international recognition, being translated into multiple languages, and she has a substantial online presence,
with her YouTube channel amassing over 50 million views.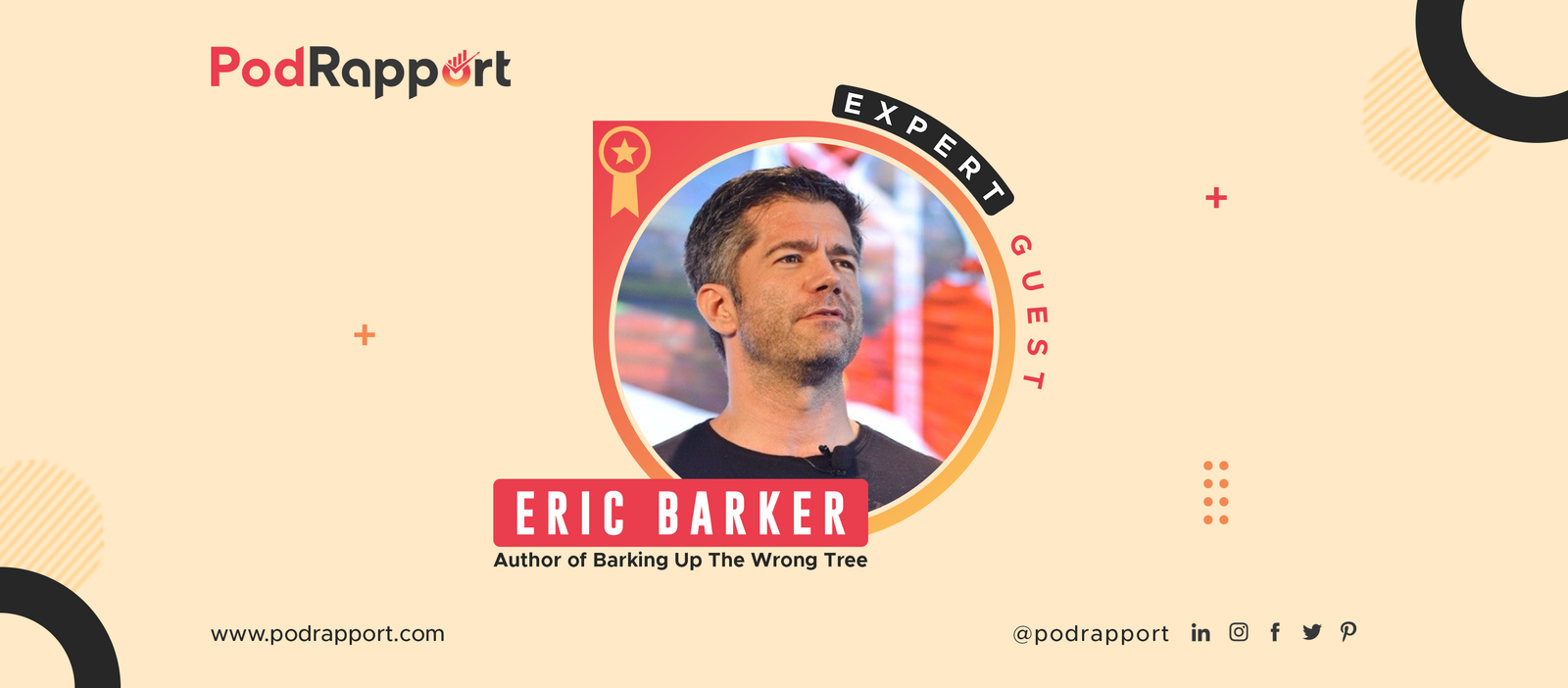 Eric Barker is a distinguished writer recognized for his contributions to Wired magazine. 
He leverages insights from the science of human behavior to provide individuals with practical guidance on enhancing their performance in various aspects of life.
Eric Barker's most notable work is the Wall Street Journal bestselling book titled "Barking Up the Wrong Tree." 
This book has garnered substantial acclaim, with sales exceeding half a million copies and translations into 19 different languages.
"Barking Up the Wrong Tree" has made a significant impact by offering valuable insights into success and achievement.
Benny Briesemeister is a distinguished psychologist and neuroscientist with expertise in the fields of social motivation and decision-making. 
He is deeply committed to translating academic research into practical applications in the business world. 
Currently, Benny holds the position of Professor of Psychology at IU International University.
In addition to his academic role, Benny also serves as the Scientific Lead and Senior Manager at the Deloitte Neuroscience Institute,
a division within Deloitte Consulting in Germany. 
Sandeep Dayal is a seasoned marketing and strategy professional with more than two decades of experience spanning various industries. 
Currently, he serves as the Managing Director and Executive Vice President at Cerenti Marketing Group, LLC. 
Within this organization, Sandeep takes on a leadership role within the Pharmaceuticals and Medical Devices Practice.
In this capacity, Sandeep Dayal provides strategic counsel to C-suite executives and board members at Fortune 500 companies,
offering valuable insights and guidance to drive growth and success.
John Jantsch is a seasoned marketing professional known for his expertise in helping consultants and agency owners scale their businesses. 
He is widely recognized as the author of the highly regarded book "Duct Tape Marketing,"
which outlines a proven and practical marketing system tailored for small and local businesses.
In his role, John Jantsch works as a Fractional CMO, consultant, speaker, and investor. 
His mission is to simplify and optimize the marketing strategies of small and local business owners,
as well as professional service providers and consultants.
Stephen M. R. Covey is a renowned author, speaker, and leadership expert, recognized for his profound insights into the concept of trust. 
He gained widespread acclaim for his bestselling book, "The Speed of Trust," which has been translated into 22 languages and sold over 2 million copies worldwide. 
This book has had a significant impact on the way individuals and organizations view and cultivate trust.
In addition to "The Speed of Trust," Stephen is also the co-author of the book "Smart Trust," which reached #1 on Amazon's bestseller list.
Dorie Clark is a highly regarded professional renowned for her expertise in strategy consulting, executive coaching, and keynote speaking. 
She has an impressive track record of working with prestigious clients, including Google, Microsoft, Morgan Stanley, Fidelity,
Yale University, the International Monetary Fund (IMF), and the World Bank, among others.
Dorie's contributions to the business world have earned her significant recognition and awards. 
She has been honored as one of the Top 50 Business Thinkers in the World by Thinkers50,
a prestigious ranking of influential management and leadership thinkers.
Andrew Davis is a highly sought-after keynote speaker and author renowned for his dynamic presentations and deep expertise in marketing. 
He is a prolific speaker, delivering engaging talks at over 50 events every year, where he connects with diverse audiences ranging from plumbers to physicians. 
In addition to his speaking engagements, Andrew is a dedicated author, and he produces content for his YouTube video series.
Ray Iveson is a seasoned professional with significant experience in research and development, particularly within the consumer products industry. 
He holds both a Bachelor of Science and a Master of Science degree in Biomedical Engineering from Rensselaer Polytechnic Institute in upstate New York.
With a career spanning three decades, Ray has consistently demonstrated his expertise in developing methods, models,
and claims substantiation for a wide range of consumer products. 
His professional journey has taken him through various industries, including Batteries and Energy Storage,
Hair Care and Hair Color, Skin Care, Color Cosmetics, and Fabric Care.
Melina Palmer is a versatile professional with a broad spectrum of expertise spanning behavioral economics, marketing, and consulting. 
She is best known for hosting The Brainy Business podcast, where she explores the fascinating intersection of behavioral science and business.
In addition to her podcasting ventures, Melina is an accomplished author, sharing her insights and knowledge through her written work.
She is a regular columnist for Inc magazine, where she delves into topics related to behavioral economics, marketing, branding, and advertising.
Leah Andrew is a dedicated marketing professional with a strong focus on strategy, marketing, and communications. 
Over the course of her 15-year career, she has played a crucial role in assisting B2B organizations in establishing their digital presence.
With an MBA and a background in brand development for prominent Fortune 500 companies,
Leah brings a wealth of knowledge and expertise to her work. 
Her primary strengths lie in crafting comprehensive marketing strategies and creating authentic and impactful brand messaging and positioning. 
These skills have undoubtedly contributed to her success in the industry.
Rebecca Hollis is a dynamic individual often referred to as the "Changemakers' Cheerleader." 
She excels in the fast-paced world of startups and brings an enthusiastic and positive approach to turning innovative ideas into reality.
Currently, Rebecca is engaged in several projects, including her work at ScoreApp,
a technology startup that specializes in generating data-rich, high-quality leads through Scorecard technology. 
Her involvement in such endeavors showcases her commitment to driving change and creating an impact in the business world.
Adi Klevit is a seasoned professional, serving as the CEO and Founder of the Business Success Consulting Group. 
With more than 12 years of experience, Adi specializes in assisting rapidly growing companies in achieving consistency and efficiency.
Her expertise lies in identifying, creating, and documenting processes and procedures to systematize businesses. 
This approach allows business owners to shift their focus from working "in" the business to working "on" the business, ultimately driving growth and success.
Doug Bell is the Chief Marketing Officer (CMO) at Chief Outsiders, a company specializing in fractional CMO services. 
With a strong focus on enterprise SaaS organizations, Doug is passionate about leveraging data to identify and resolve obstacles that hinder breakout growth. 
He prioritizes a leadership approach that emphasizes teamwork, transparency, and optimizing marketing funnels to achieve desired outcomes. 
His expertise contributes to the success of the organizations he works with.
Ryan Salazar is the Director of Analytics at VTS, a company that specializes in commercial real estate technology. 
He brings a wealth of expertise in marketing, sales, funnel conversion, and customer efficiency to his role. 
With a background in scaling analytics, strategic planning, and large-scale data analysis,
Ryan is well-equipped to drive data-driven decision-making within the organization. 
His contributions are crucial to VTS's success in the commercial real estate technology sector.
Barry Moroney is the founder and CEO of Leadable, an outsourced sales development agency that focuses on helping small and medium-sized enterprises (SMEs) acquire enterprise clients. 
In his role, Barry is dedicated to providing personalized outbound sales campaigns for clients, helping them to reach and engage with potential customers effectively. 
His leadership and expertise in sales development have made Leadable a valuable resource for businesses looking to expand their client base in the enterprise sector.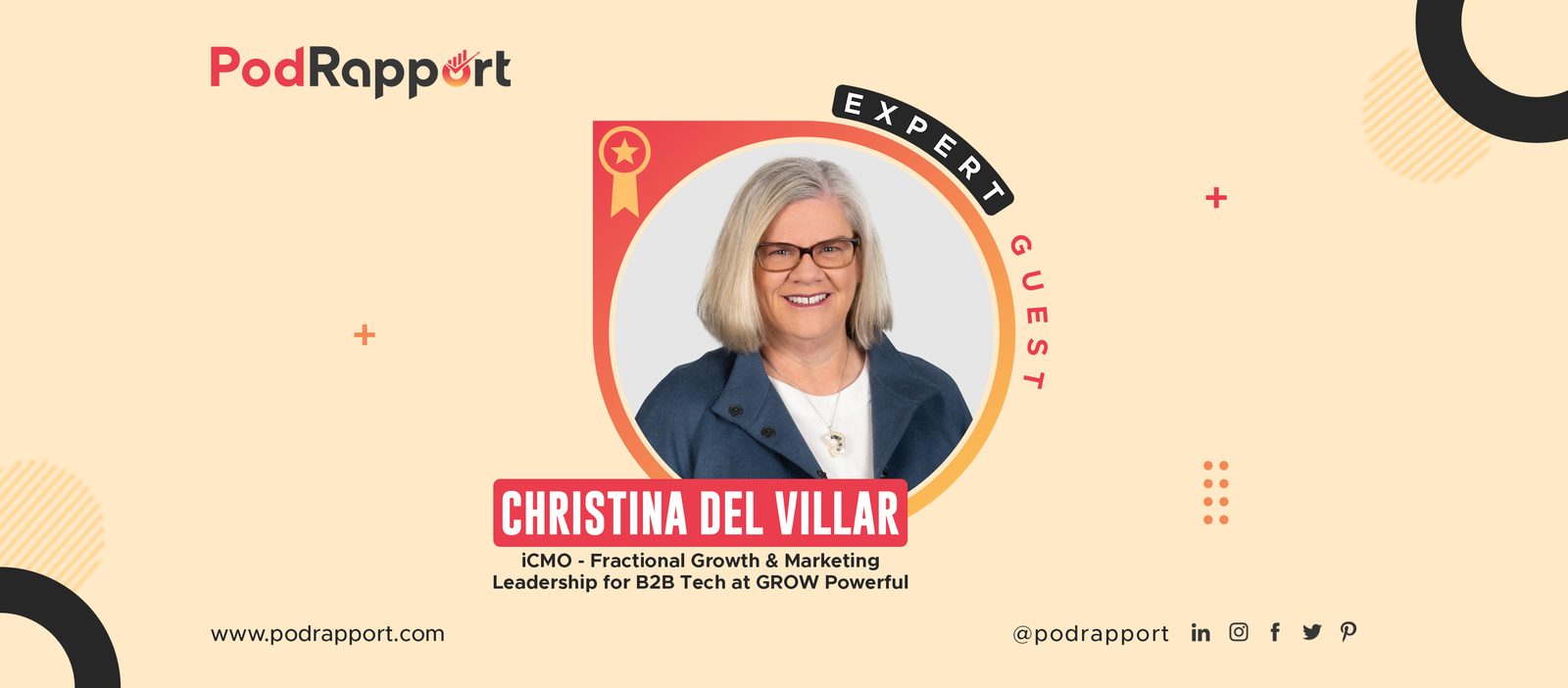 Christina Del Villar is a marketing and growth leader with a specialization in B2B tech companies. 
She is known for her role as a Fractional CMO, where she provides her expertise and guidance to a wide range of companies, including early-stage startups, scale-stage startups, and Fortune 500 companies. 
Christina excels at developing comprehensive marketing strategies that drive growth in pipeline and top-line revenue. 
Eric Scollard is a strategic sales advisor and investor with over 30 years of experience in building high-performance sales teams. 
He has worked with world-class companies and successfully scaled businesses from pre-revenue stages to post-IPO.
He is the founder of Sales Strategies, Eric leverages his extensive expertise to assist startups
in establishing repeatable Go-To-Market (GTM) capabilities that drive predictable revenue growth and increase shareholder value.
Garrett Erny is a marketing and revenue operations thought leader who specializes in harnessing the full potential of technology stacks. 
He is a certified expert in various marketing platforms and tools, including HubSpot, Salesforce Pardot, and Marketo. 
With his extensive knowledge and hands-on experience in these platforms, Garrett assists businesses in optimizing their marketing and revenue operations to achieve their objectives.
Fred Joyal is an entrepreneur, international keynote speaker, executive coach, and CEO of TruBlu Social Smiles. 
He is known for his systematic approach to developing boldness, called The PRIDE Method, which he shares through lectures and writings,
including his latest book, "Superbold." 
Fred also coaches teams on building confidence and boldness and provides high-level coaching to CEOs. 
His expertise in leadership and personal development has made him a sought-after speaker and coach in various industries.
Grow Your Audience with Expert Marketing Guests:
When you feature expert guests on your marketing podcast, you're not just tapping into their knowledge but also their fanbase. 
When these guests promote their appearance on your show, their followers become curious and tune in.
It's like a bonus boost to your audience!
By having guests, you're not only speaking to your listeners but also reaching theirs.
This clever strategy expands your audience without requiring much extra effort.
You can find more guests in our Guest Directory.
As you focus on expanding your listenership through collaborations with marketing experts,
the next vital step is ensuring your marketing podcast gains wider recognition by securing a spot in the marketing podcast directory.
Add Your Marketing Podcast to Podcast Directories for Greater Visibility:
As you work towards expanding your audience by connecting with industry experts,
The most important move is to ensure that your marketing podcast gets more recognition by getting it listed in marketing podcast directories.
You can find more Podcasts in our Podcast Directory.
Beautiful and SEO-friendly podcast profile:
Think of your podcast profile as the face of your marketing podcast. It's like making a great first impression.
When your profile looks good, it catches people's eyes and makes them want to check out your marketing podcast.
But there's more to it. When it's SEO-friendly, search engines understand what your podcast is all about. 
So, when people search for marketing topics, your podcast shows up in the results.
This means more people can discover and enjoy your marketing podcast.
New listeners from PodRapport:
When you're part of this platform, you're essentially opening the door to a whole bunch of potential new fans.
People who use PodRapport can easily find and enjoy your marketing podcast, which means more listeners tuning in.
It's like expanding your audience and welcoming new fans to join your marketing podcast journey.
Bringing in Expert Guests for Your Marketing Podcast:
Including experts on your marketing podcast is a smart move.
They bring valuable insights that make your podcast more engaging.
The exciting part?
Experts often have their dedicated followers.
When they appear on your podcast, their followers might become curious and start tuning in.
It's a win-win situation benefiting you, the experts, and your eager audience.
Attracting Sponsors to Supercharge Your Marketing Podcast:
When your marketing podcast becomes popular, it becomes interesting to potential sponsors.
These sponsors see the value in being associated with your influential podcast.
Their support isn't just about money; it also means access to resources that can make your podcast even better - from improving content to engaging more listeners.
Sponsors can boost your marketing podcast's growth, helping you create more exciting episodes and provide your audience with an even better experience.
You can find Sponsor in our Sponsor Directory
Highlighting Your Podcast Guests for Maximum Impact:
In the world of marketing podcasts, featuring your guests is like showing off your special guests.
When you have interesting conversations with these cool people, it can make other guests want to join in.
Plus, listeners can be excited to hear from these notable personalities.
Display Sponsor Banner Ads on Your Marketing Podcast:
As your marketing podcast gains sponsors, they may wish to feature their advertisements during your episodes.
This not only shows appreciation to your sponsors but also introduces your listeners to valuable products or services that align with their interests and needs.
Step into the Spotlight on Marketing Podcasts (unless it's your competition😉):
Unless you're a direct competitor, securing a guest spot on marketing podcasts is a golden opportunity to share your industry insights.
Our thoughtfully curated lists of marketing podcasts and guest directories serve as your compass, guiding you to shows eager to feature your expertise.
It's a win-win collaboration – you get to showcase your marketing prowess, while the podcast gains valuable and engaging content.
Whether you're a seasoned marketing professional or bring a unique perspective to the table, this is your ticket to becoming a sought-after guest on marketing podcasts.
Unlock the Advantages of PodRapport's Expert Guest List for Your Marketing Podcast:
Delve into the benefits of utilizing PodRapport's expert guest list for your marketing podcast.
Explore how this curated selection of knowledgeable voices can elevate your content and captivate your audience, enriching your podcasting journey.
Handpicked and Curated Expert Guests for Marketing Podcasts:
Take advantage of a carefully curated roster of expert guests that perfectly aligns with the themes of your marketing podcast.
Each guest is thoughtfully chosen to bring forth valuable insights and a range of perspectives,
enriching your podcasting content and providing unique value to your listeners.
Saving time for research and Podcast guest outreach: 
No more endless hours of searching for the perfect podcast guests.
With PodRapport's curated list of expert guests, you'll free up valuable time to concentrate on crafting compelling podcast episodes that truly engage your audience.
Effortless Guest Booking with PodRapport:
Booking guests for your marketing podcast has never been easier. PodRapport's user-friendly platform takes the stress out of scheduling and communication.
We simplify the entire process, so you can focus on creating outstanding podcast episodes hassle-free.
Expand Your Network with Marketing Podcasts:
In the world of marketing podcasts, PodRapport offers more than just content. It's a chance to connect with industry experts. Build relationships and create opportunities that go beyond your podcast episodes.
Suggest Any Recommendations?
Do you have any marketing experts in mind who truly deserve recognition on this list?
Perhaps you have insights about remarkable marketing podcast guests who would perfectly complement this lineup?
I'm eagerly awaiting your thoughts!
Your input is like a goldmine of insights, and your contribution is sincerely valued.
Please feel free to share any marketing experts or outstanding podcast guests that you believe should be featured here.
Your contributions will help us expand and enrich this valuable collection.
Contact Us for your recommendations.
Thank you for being a part of this journey. We're excited to see your marketing podcast thrive and grow.
Wishing you all the best, and may your podcasting adventure bring you success, engaged listeners, and valuable connections.