50 Entrepreneurship Podcast Guests - Unlocking Exceptional Insights
Discover Entrepreneurial Wisdom with Our Podcast Guest Directory
Take a journey into the world of entrepreneurship through our collection of expert guests.
These industry leaders share their knowledge in interviews, providing valuable insights on entrepreneurship strategies, effective business management, and the art of innovation.
Meet our selection of 50 handpicked entrepreneurial podcast experts, all here to enhance your entrepreneurial journey.
AJ Yawn's professional journey is both impressive and diverse. 
He began as a Division 1 college athlete at Florida State University, demonstrating his commitment and discipline from an early age.
Following this, AJ transitioned into a military career, serving as a captain in the US Army. 
His time in the military undoubtedly honed his leadership skills and instilled a strong sense of duty.
AJ then pivoted into the world of cybersecurity, where he specialized in compliance efforts for major tech companies. 
His expertise in this field grew, and he worked on a global scale, further establishing his reputation as a knowledgeable and skilled professional.
Lakshmi Shenoy's career has been marked by a series of impressive achievements and a strong commitment to driving growth and innovation in various industries. 
As the CEO of Embarc Collective, she plays a pivotal role in transforming the Tampa Bay area into a thriving hub for startup talent.
Her visionary leadership and dedication to fostering entrepreneurship have made her a respected figure in the startup ecosystem.
Before assuming her role at Embarc Collective, Lakshmi held the position of Vice President of Strategy & Business Development in 1871, a renowned business incubator in Chicago.
Kirin Sinha's role as the Founder and CEO of Illumix places her at the forefront of innovation in augmented reality (AR) technology and media. 
Under her leadership, Illumix has become a pioneering force in the development of immersive mobile experiences.
Founded in 2017, Illumix has quickly made a name for itself in the AR industry, with a strong focus on creating engaging and interactive experiences for mobile devices. 
Sinha's vision for the company has been instrumental in pushing the boundaries of what is possible with AR, particularly in industries like fashion, game design, and film.
Daniel White's extensive experience in the agtech industry, spanning more than 16 years, reflects his dedication to addressing critical challenges in the horticulture, nut, and grain value chains. 
His work has made a significant impact across diverse regions, including the United States, the Middle East, Africa, and Southeast Asia.
As the Co-founder and CEO of Clean Crop Technologies, a company established in February 2019, Daniel White leads efforts to develop cutting-edge solutions for food safety and crop loss concerns within the grain and nut markets.
Rithvik Venna is a distinguished technology and consumer products entrepreneur celebrated for his unwavering commitment to introducing groundbreaking innovations and consumer-centric solutions to the market. 
His remarkable contributions to the industry have earned him a well-deserved place on Forbes' prestigious 30 Under 30 list, a testament to his exceptional achievements and influence.
Rithvik Venna currently holds the position of Co-founder and Chief Operating Officer (COO) at OROS, a pioneering materials technology company.
Claire Schmidt is the visionary Founder and CEO of AllVoices, a trailblazing employee feedback management platform that she has been leading since its inception in November 2017. 
Under her dynamic leadership, AllVoices has been at the forefront of transforming workplace dynamics by providing a revolutionary platform for employees to voice their feedback, concerns, and experiences within their organizations.
Shannon (Sweeny) Curran is a seasoned marketing professional and corporate storyteller who currently holds the position of Vice President of Marketing at MadKudu.
With a profound emphasis on empathy and relevance, Shannon harnesses the potent tool of storytelling to establish meaningful connections with audiences and drive tangible business results.
Shannon's expertise lies in the art of creating captivating pitches and customizing content to deeply resonate with end-users.
Jeff Burkland is the distinguished founder and CEO of Burkland, a renowned finance firm with a specialization in extending financial support to startups all across the United States.
Leveraging his extensive experience spanning over 25 years in the realm of strategic financial management and business leadership, Jeff has emerged as a seasoned expert in several critical domains.
Alex X Frommeyer is the visionary Founder and CEO behind Beam Benefits, a company dedicated to revolutionizing the landscape of employee benefits for groups of all sizes. 
With a focus on simplification and modernization, Beam Benefits is on a mission to provide a contemporary and user-friendly approach to employee benefits administration.
One of the cornerstones of Beam Benefits is its intuitive digital platform, which incorporates self-service tools and leverages AI-powered underwriting.
Nathan Marz is a prominent programmer and entrepreneur known for his groundbreaking contributions to the world of software development and data processing. 
Currently residing in Hawaii, he is the visionary founder of Red Planet Labs, a company with a mission to transform the economics of software development.
One of Nathan Marz's most significant achievements occurred in 2011 when he created and open-sourced the Apache Storm project. 
Nick Sonnenberg is a seasoned entrepreneur, bestselling author, accomplished speaker, and trusted consultant renowned for his deep understanding of operational efficiency. 
He serves as the Founder and CEO of Leverage, a prominent consultancy recognized for its expertise in helping companies optimize their operations through the innovative CPR® Business Efficiency Framework.
Nick's professional journey began in the fast-paced world of high-frequency trading on Wall Street. 
This experience cultivated his unique perspective on the critical importance of time management, efficiency, and automation in today's business landscape.
Erik Anderson is the Co-Founder and Managing Director of Scissors & Scotch, a pioneering men's grooming concept that brings together the best of traditional barbershop services and a modern, upscale twist.
Established in 2014, Scissors & Scotch was conceived from the recognition that men's grooming choices were often limited to traditional barbershops, standard salons, or nondescript establishments.
Phil Libin is a prominent entrepreneur and technology executive, best recognized as the co-founder and former CEO of Evernote, a widely used note-taking and productivity application with a global user base.
Born in Leningrad, USSR, in 1972, Libin moved to the United States at a young age, eventually becoming a key figure in the tech industry.
Under Phil Libin's leadership as CEO from 2007 to 2015, Evernote experienced substantial growth and emerged as a significant player in the software and productivity space. 
During his tenure, Evernote expanded its user base, introduced innovative features, and secured substantial funding, helping it establish a strong presence in the market.
Justin Baer is an entrepreneur known for founding several successful ventures, including Collars & Co., MemberText, and Textology. 
His entrepreneurial journey has been driven by a focus on effective communication and leveraging technology to help businesses and organizations connect with their audiences more efficiently.
One of Justin Baer's notable ventures is MemberText, a company specializing in text message marketing. 
MemberText has provided its services to over 400 businesses and clubs, offering them a powerful tool for communication.
Edrizio De La Cruz is a notable figure in Silicon Valley known for his entrepreneurial prowess, investment acumen, and dedication to supporting founders from diverse backgrounds. 
His role as a Y-Combinator Visiting Partner underscores his commitment to nurturing startups and entrepreneurs, particularly those from underrepresented communities.
Edrizio's personal journey is a remarkable testament to his resilience and determination.
As an immigrant from the Dominican Republic, growing up in Harlem, he encountered numerous challenges on his path to success.
Nick Fogle is a distinguished entrepreneur and tech innovator, renowned for his proficiency in developing and expanding prosperous companies. 
In his role as the Founder and CEO of Churnkey, he is dedicated to transforming the approach that SaaS (Software as a Service) businesses employ to address customer churn.
Nick possesses a multifaceted background that amalgamates his abilities as a Software Engineer and a Licensed Attorney.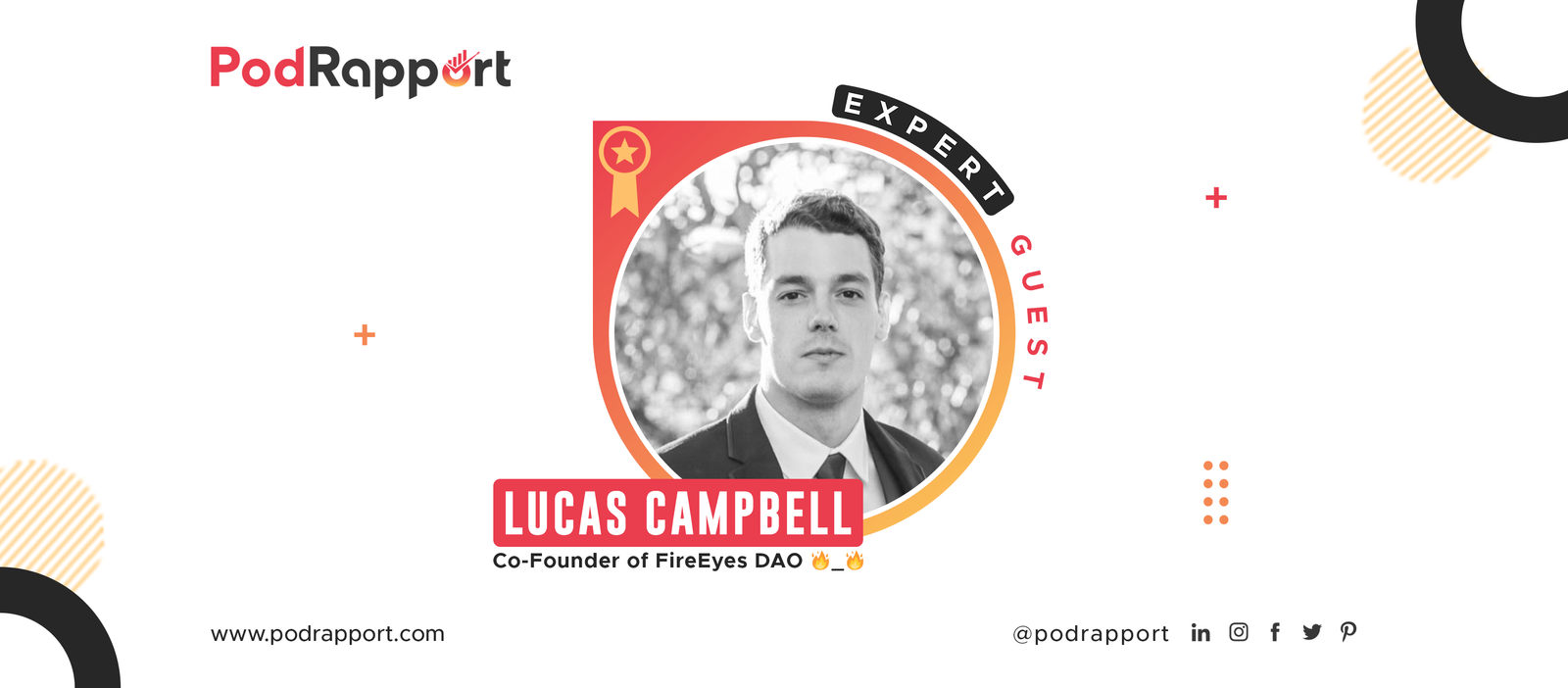 Lucas Campbell is a strategic leader with a robust foundation in economics and blockchain technology. 
He currently serves as the Strategy Lead at Bankless, an organization that aims to educate and empower individuals to take control of their finances through decentralized finance (DeFi) and cryptocurrencies.
Lucas holds a Bachelor's degree in Economics from the University of Colorado - Boulder.
Sarah Dusek is a dynamic entrepreneur and investor who has made significant contributions to the hospitality industry and the empowerment of women-led businesses. 
Her career spans several noteworthy endeavors:
Sarah is a co-founder of Enygma Ventures, a versatile firm specializing in investments and advisory services. 
Enygma Ventures places a strong emphasis on providing critical support to women entrepreneurs and businesses led by women. 
John Crain is at the helm of SuperRare Labs as its CEO, spearheading the transformation of art collecting for the digital age.
John's entrepreneurial journey took flight with the founding of SuperRare, a pioneering platform that harnesses the potential of blockchain technology, particularly the Ethereum blockchain. 
This innovative marketplace has revolutionized the art world by providing a secure and transparent environment for trading unique digital artworks.
Rob LoCascio is the visionary Founder and CEO behind LivePerson, a global tech powerhouse reshaping the landscape of brand-consumer interactions. 
His journey spans over a quarter-century in the industry, marked by his pivotal role in steering LivePerson to unparalleled success since its establishment in 1995.
LivePerson, under Rob's stewardship, has emerged as a trailblazer in intelligent engagement solutions.
Michael Theodor is a seasoned professional at the helm of MTConsulting, a prominent consultancy firm specializing in natural and organic products. 
Based in Vancouver, Canada, Michael boasts an impressive track record spanning over four decades in the natural and organic channels.
As President of MTConsulting, Michael plays a pivotal role in collaborating with clients within the natural and organic industry. 
His mission is to gain deep insights into their unique requirements and craft customized strategies that drive success. 
With a comprehensive understanding of diverse product categories, including organic foods, beverages, health and beauty items, as well as supplements, Michael's expertise spans a broad spectrum.
Anthony Milewski is a multifaceted professional renowned for his entrepreneurial acumen, astute investments, and expert speculation within the mining sector. 
With a career marked by diverse roles, including directorship, advisory positions, entrepreneurial ventures, and strategic investments, Anthony has emerged as a significant figure in the realm of battery metals.
His dedication and impact in the mining industry have garnered accolades, notably, "The Mining Journal" recognized him as a Future Mining Leader. 
Troy Ericson is a seasoned entrepreneur who has cemented his reputation as one of the world's foremost experts in email marketing. 
He is the proud owner of several distinguished companies, including Copywriting.org, EmailDeliverability.com, MailGenius.com, and EmailListManagement.com. 
Troy's illustrious career has been marked by a remarkable accomplishment: generating over $100,000,000 in revenue for clients since 2019 alone.
Jordan Mederich is an enterprising entrepreneur who holds the esteemed position of Founder & CEO at DropFunnels. 
This dynamic platform has rapidly established itself as a formidable force in the realms of sales funnels and marketing. 
Since its inception in January 2018, DropFunnels.com has enjoyed meteoric growth and is now widely recognized as one of the fastest-expanding platforms in the industry. 
The central mission of DropFunnels is clear: to construct the world's premier online marketing platform, catering to the unique needs of entrepreneurs and course creators worldwide.
Darrin Jahnel is a dynamic entrepreneur who plays a pivotal role as the Co-Founder and CEO of Jahnel Group. 
This innovative software development firm, headquartered in Schenectady, NY, boasts a team of over 150 highly skilled professionals.
Jahnel Group specializes in the creation of cutting-edge cloud-native web and mobile applications that empower businesses and brands to accomplish their objectives. 
The company's core mission revolves around providing clients with exceptional value through the development of innovative and efficient software solutions.
Jem Bourouh is a driven and accomplished serial entrepreneur based in Germany. 
At just 24 years old, he has already left a substantial mark on the eCommerce and growth marketing landscape. 
Serving as the CEO and Founder of Adcubator, a Google Ads agency, Jem and his team have effectively overseen more than $310 million in profitable ad spending, showcasing his impressive expertise in the field.
Joe Macleod is a seasoned professional with a wealth of experience in product and customer experience leadership. 
As the Founder and Head of Endineering at andEnd, he spearheads the world's first customer-ending business. 
Joe's expertise extends to writing, public speaking through TEDx, and mentoring leading brands in crafting exceptional consumer experiences.
During his tenure as the Head of Design at Ustwo, an award-winning studio, Joe played a pivotal role in establishing and leading a highly respected design team with a global presence. 
Under his guidance, the team successfully delivered digital products for renowned global brands, expanding their customer experience across various platforms including mobile, TV, and custom platforms.
Leigh Caldwell is a mathematician and economist renowned for his expertise in cognitive and behavioral theories as they relate to economic decisions, pricing, and marketing. 
As an accomplished author and TEDx speaker, he shares his insights with a global audience. Leigh is also a co-founder and partner at The Irrational Agency.
At The Irrational Agency, Leigh's work is centered on the application of behavioral economics to market research. 
Using innovative techniques like psychological interviewing and implicit research tools, the agency delves deep into customers' psyches to provide clients with a profound understanding of their target audience.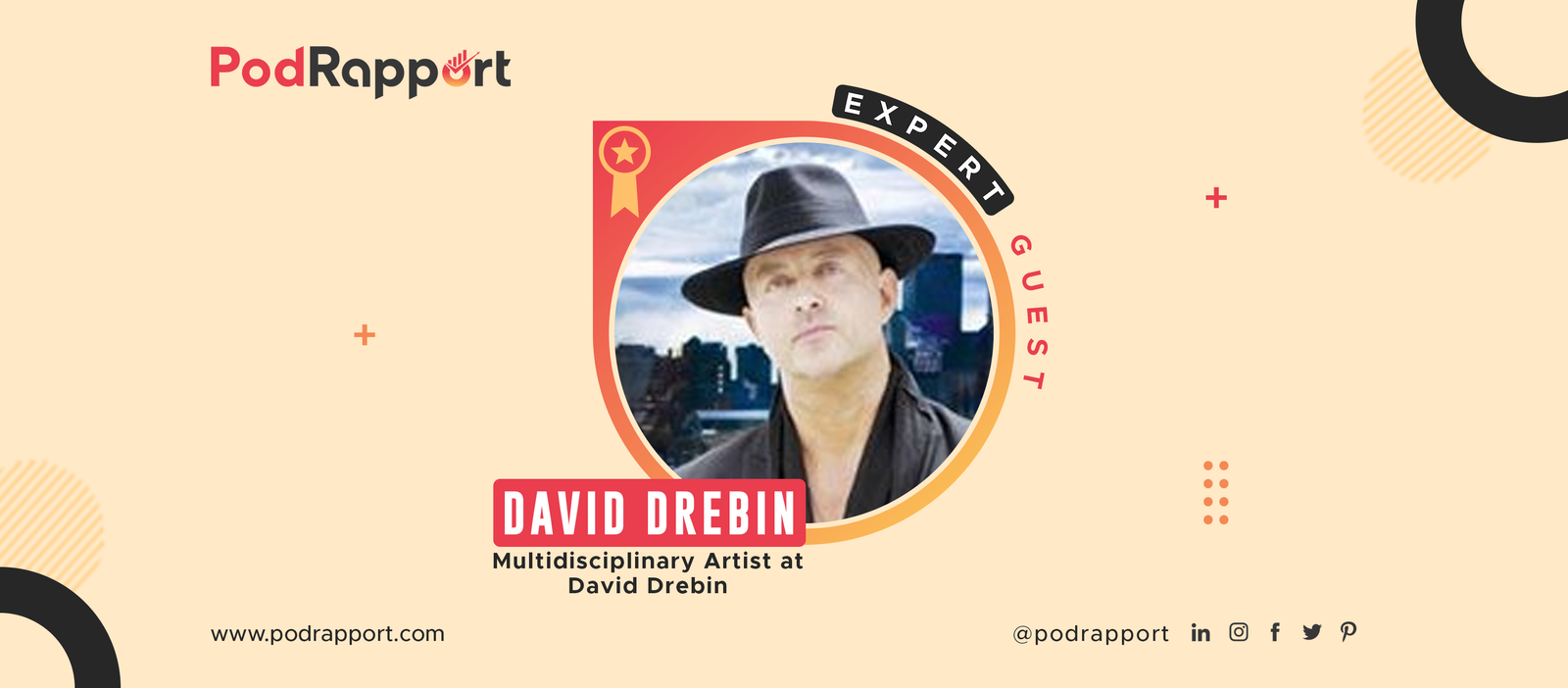 David Drebin is a highly acclaimed artist and photographer with a base in New York City. 
His creative work spans a wide spectrum of art forms, encompassing limited edition creations such as photographs, lightboxes, neon light installations, sculptures, and etchings on glass.
Drebin made a significant mark in the art world with his inaugural solo exhibition at Camera Work in Berlin in 2005.
This exhibition was complemented by the release of his first illustrated book titled "Love and Other Stories."
The hallmark of Drebin's art is its grand, theatrical, and cinematic essence.
William McKnight is an esteemed figure in the realm of information management, garnering global recognition for his expertise. 
He has offered consulting services to a multitude of large corporations and mid-market enterprises, guiding them in the conversion of their data into invaluable assets and realizing substantial returns on their investments. 
Numerous clients have openly shared their success stories following his consultation.
Elsa Isaac is the visionary behind ElsaIsaac.com. 
She is a seasoned fashion stylist, proudly calling New York City her home. 
Over her career, Elsa has lent her styling expertise to a host of noteworthy personalities, including luminaries like Lenny Kravitz, Katie Couric, and Marie Forleo.
Elsa's niche lies in empowering accomplished women to embrace a wardrobe they adore within a mere 30 days.
Caitlin Copple is the driving force behind Full Swing PR, a firm that specializes in public relations and digital marketing. 
In 2019, she founded this company with a clear mission in mind: to provide support to leaders from historically underrepresented communities. 
Her primary focus extends to LGBTQ+ and BIPOC (Black, Indigenous, and People of Color) leaders. 
She's dedicated to helping them unlock their full potential, whether that means becoming recognized subject matter experts, bestselling authors, or sought-after keynote speakers.
Holly Conti plays a vital role as the co-owner of Full Swing PR, a dynamic firm specializing in public relations and digital marketing.
Since joining the company in 2020, she has been a driving force behind their mission to create powerful platforms for underrepresented leaders, with a particular focus on women, BIPOC, and LGBTQ+ individuals.
Holly and her team at Full Swing PR, comprising seven dedicated professionals, are passionately dedicated to helping these leaders gain the visibility and recognition they deserve.
They empower their clients to reclaim their power and take control of their narratives.
Tara Reed is a remarkable tech marketer and entrepreneur with a string of impressive achievements, including a coveted spot on the Forbes 30 Under 30 list. 
She holds the position of CEO at Apps Without Code, an enterprise she established back in May 2016.
One of Tara's standout accomplishments is her remarkable journey of bootstrapping an online education company, taking it from a mere concept to a flourishing venture with an annual recurring revenue (ARR) of $5 million. 
Tara is a passionate traveler and an advocate for remote work, often running her business from her trusty laptop.
Teri Ijeoma is a remarkable entrepreneur and educator who empowers individuals with the knowledge to earn $1,000 in a day through stock market trading. 
Her career initially led her into the education and non-profit sectors, but a pivot into full-time stock trading proved highly successful.
In 2017, Teri made a bold move by leaving her job and embarking on a global journey. 
Emily Grey is an exceptional entrepreneur, speaker, and small business coach who is deeply committed to cultivating genuine and dependable communities for fellow entrepreneurs. 
Her expertise lies in orchestrating retreats and masterminds that facilitate meaningful connections and personal growth among individuals who share common aspirations.
One of Emily's standout qualities is her knack for humor, and she is dedicated to creating an atmosphere of inclusivity where women can unite, safe from judgment. 
Her mission is to empower women to amplify their income and influence without compromising their overall well-being.
Minna is a dynamic entrepreneur known for her co-founding roles in multiple impactful ventures, including The Product Boss, the Shop 1-in-5 pledge, and the Small Business Shopping Directory.
She has been an unwavering champion of product-based business owners, offering invaluable support and resources through diverse platforms. 
Minna is also celebrated as the co-host of The Product Boss Podcast. 
Jacqueline is a dynamic entrepreneur who has made significant contributions as the co-founder of several impactful ventures, including The Product Boss, the Shop 1-in-5 pledge, and the Small Business Shopping Directory. 
She is also celebrated as the co-host of The Product Boss Podcast.
Jacqueline's coaching and support have been instrumental in guiding and empowering tens of thousands of students on their entrepreneurial paths through courses, workshops, and Masterminds. 
Her commitment to helping others succeed in their entrepreneurial journeys is both admirable and inspiring.
Pauleanna Reid is a highly regarded celebrity ghostwriter, recognized for her talent in crafting impactful books and speeches for individuals who are at the forefront of change and innovation.
Her work empowers high-profile leaders and visionaries to translate their personal stories into compelling brand assets. 
This enables them to maintain relevance in a world filled with noise, connect with a broad audience, and effectively convert conversations into valuable leads.
Kendra Adachi is a renowned author, podcaster, and the founder of "The Lazy Genius" movement, celebrated for her expertise in productivity and intentional living. 
Her bestselling book, "The Lazy Genius Way," has garnered acclaim for its practical approach to helping people live with purpose and simplicity in their daily lives.
As the host of "The Lazy Genius" podcast, Kendra shares her wealth of wisdom, insights, and actionable advice on a range of topics, including home organization, effective decision-making, time management, and personal growth.
Jeremy Ryan Slate is a dynamic entrepreneur and the visionary host of the popular podcast "Create Your Own Life." 
His journey is a testament to resilience and determination, as he transitioned from being a high school teacher to exploring various entrepreneurial ventures.
While his early attempts included network marketing, selling life insurance, and private labeling, Jeremy faced setbacks and challenges. 
Brittany Martin is a dedicated leader who has been instrumental in shaping the success of Hello Seven, a company committed to empowering and supporting entrepreneurs. 
Her journey within the organization has seen her take on diverse roles, from Business Coach and Creative Director to Director of Operations and Chief Operating Officer (COO).
Throughout her career at Hello Seven, Brittany has consistently exhibited key qualities such as empathy, organizational acumen, determination, and innovative problem-solving.
Mike Moll is a seasoned entrepreneur and marketing strategist whose influence has left an indelible mark on the business landscape. 
His entrepreneurial journey began in 2013 when he founded his own company, driven by the desire to create something of lasting significance for both himself and the wider world.
Andreas Widmer is an executive coach, leadership consultant, and esteemed professor of entrepreneurship. 
Accumulating over three decades of prosperous career experience in senior leadership positions and the realm of startup ventures.
Andreas has honed his expertise in assisting entrepreneurs in discovering the profound sense of meaning and purpose inherent in their work.
A notable milestone in Andreas's journey is the authorship of his book, "The Art of Principled Entrepreneurship." 
This work serves as the cornerstone of his executive coaching endeavors.
Brett Berish serves as the President and CEO of Sovereign Brands, a distinguished family-owned wine and spirits company rooted in a heritage spanning four generations. 
Since its establishment in 1999, Sovereign Brands has maintained a steadfast dedication to crafting inventive and distinctive brands within the wine and spirits sector.
With Brett at the helm, Sovereign Brands has forged partnerships with renowned family-owned wineries and distilleries across the globe, fostering the growth of its portfolio of brands.
Yuri Elkaim is a dedicated business coach and accomplished entrepreneur who specializes in assisting health professionals in scaling their coaching businesses.
In his role as the CEO and founder of Healthpreneur®, Yuri leads a team that provides comprehensive support to health practitioners who may feel constrained by the limitations of their practices. 
The primary objective is to empower these professionals to construct genuine businesses rooted in proven systems.
John Livesay is a distinguished keynote speaker, with a specific focus on sales and storytelling. 
He excels in assisting sales teams within the technology and healthcare sectors in refining their pitching techniques to secure more business. 
Through his insights and guidance, John empowers sales teams to elevate their presentations and improve their chances of success.
Tricia Meyer is a distinguished attorney and entrepreneur celebrated for her role as the Founder and Managing Attorney of Meyer Law.
This rapidly expanding business law firm operates within the United States. 
Tricia's outstanding accomplishments have earned her a place on the Forbes Next1000 List and recognition as one of the Most Influential Female Attorneys in Chicago, an honor bestowed by Crain's.
Jake Rosenberg is a distinguished entrepreneur and business luminary renowned for his positions as the Founder and CEO of Krete: 30-Second Skin Care and the Co-founder and Co-CEO of Hyperr.
In addition to his pivotal role at Krete, Jake Rosenberg serves as the Co-founder and Co-CEO of Hyperr, a B2B eCommerce platform designed to support dynamic brands and retailers in amplifying their product sales.
Jane Hanson is a distinguished Emmy award-winning television journalist celebrated for her role as a prominent media, presentation, and video coach.
Jane's coaching prowess is centered on refining three critical facets of impactful communication: the substance of your message, the manner in which it is delivered, and the harmonization of your nonverbal cues. 
Her coaching portfolio spans a diverse array of clients, encompassing esteemed leaders in finance, insurance, startups, pharmaceuticals, technology, education, fashion, and media. 
Expanding Your Entrepreneurship Podcast's Reach through Expert Guests:
When you feature guests on your entrepreneurship podcast, you tap into their established networks of followers and enthusiasts.
As they share their podcast appearance with their audience, it piques curiosity, potentially drawing them to your show.
Consider it as gaining a valuable bonus audience!
By inviting guests, you're not solely engaging with your regular listeners but also extending your reach to their dedicated followers.
This approach cleverly widens your podcast's reach without demanding extra effort.
You can find more guests in our Guest Directory.
As you work on growing your audience through connections with expert entrepreneurs, the next important step is to make sure your Entrepreneurship podcast gets listed in a directory.
Showcase Your Entrepreneurship Podcast in the Podcast Directory for Maximum Exposure:
When your podcast is in a directory, it becomes easy for people to find.
It's like putting your podcast on a shelf in a library where anyone looking for topics related to entrepreneurship can easily spot it.
Beautiful and SEO-friendly podcast profile:
A well-designed profile not only grabs attention but also helps search engines understand what your entrepreneurship podcast is all about.
This way, when people search for entrepreneurship topics, your podcast is more likely to show up in their results, bringing in a larger audience eager to learn from your entrepreneurial expertise.
New Listeners from PodRapport:
PodRapport serves as a valuable bridge connecting entrepreneurs and their podcasts with a broader audience.
Being a part of this platform opens doors to a fresh audience of potential listeners who are eager to engage with your Entrepreneurship podcast.
PodRapport's user-friendly interface makes it effortless for people to discover your podcast, resulting in an influx of new listeners who will eagerly tune in and become avid followers of your entrepreneurial journey.
Attracting Experts to Fuel Your Entrepreneurship Podcast:
Inviting industry experts as guests on your entrepreneurship podcast can be a game-changer.
These experts inject a wealth of knowledge into your podcast, elevating it with fresh and insightful perspectives that captivate your audience.
But here's the exciting part:
Experts often have their own dedicated followers. When they make an appearance on your podcast, their followers are likely to become intrigued and start tuning in.
It's a collaborative effort that creates a win-win situation, benefiting both your podcast and your esteemed expert guests.
This partnership resonates with your audience and fosters mutual growth in the realm of entrepreneurship.
Attracting Valuable Sponsors for Your Entrepreneurship Podcast:
As your entrepreneurship podcast gains traction and a devoted following, it becomes an enticing opportunity for potential sponsors.
These sponsors recognize the value of aligning with your influential podcast.
Their support goes beyond financial backing, providing access to resources that can enhance every aspect of your podcast – from refining content to enhancing audience engagement.
Sponsorship fuels the overall growth of your entrepreneurship podcast, enabling you to create even more compelling episodes and deliver enriched experiences to your audience.
Unlock the Benefits of PodRapport's Expert Guest List for Your Entrepreneurship Podcast:
Dive into the advantages of utilizing PodRapport's expert guest list for your entrepreneurship podcast.
Discover how this thoughtfully curated collection of insightful voices can elevate your content, engage your audience, and enrich your entrepreneurial podcasting experience.
Carefully Selected and Diverse Experts for Entrepreneurship Podcast:
Experience the advantage of a thoughtfully curated roster of expert guests perfectly matched with the central themes of your entrepreneurship podcast.
Every guest has been handpicked to deliver valuable insights, a wide range of perspectives, and engaging conversations tailored to captivate your inquisitive audience.
Unlock Time-Saving Solutions with PodRapport:
Say goodbye to endless hours of searching for the right podcast guests.
With PodRapport's expert guest list, you'll have more time to create engaging episodes that resonate with your entrepreneurial audience.
Effortless Guest Booking for Your Entrepreneurship Podcast:
Say goodbye to the hassle of scheduling conflicts and complex communication.
With PodRapport, you can streamline the booking process, freeing up your time and energy to focus on creating exceptional podcast content that resonates with your audience.
Networking Opportunities with Industry Experts:
PodRapport isn't just a podcasting platform; it's a gateway to expanding your professional network. Here, you can forge meaningful connections with industry experts and thought leaders.
By engaging with these experts, you can broaden your entrepreneurial circle, opening doors to exciting opportunities that extend far beyond the confines of your podcast episodes.
Suggest any recommendations?
Is there someone in the entrepreneurship field you believe deserves recognition in this list?
Have you come across exceptional guests on entrepreneurship podcasts that you think would be a great fit here?
We're eager to hear your thoughts!
Your input is incredibly valuable and helps enhance this collection.
Please share any outstanding guests you know from the world of entrepreneurship podcasts, and let's celebrate their insights together.
Contact us for your recommendations.
Thank you for being a part of this exciting journey. We're genuinely delighted to see your entrepreneurship podcast thriving and blossoming.
I wish you the best of luck, and may your entrepreneurship podcast journey lead to growth, engagement, and valuable connections.